Driven: 2010 Scion xB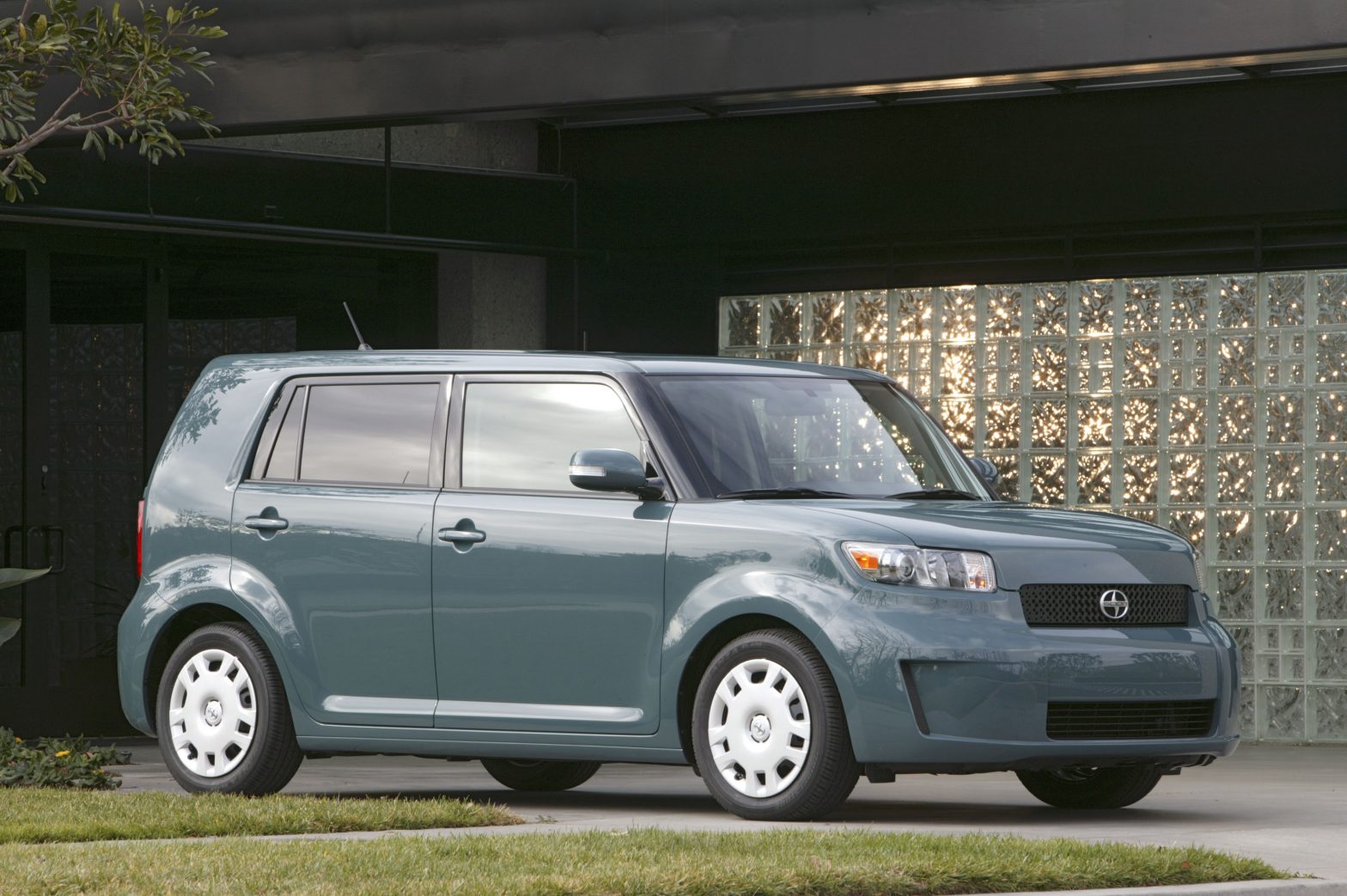 —Ypsilanti, Michigan
When Scion was launched in 2003, its mission was to bring younger buyers who were looking for an edgy alternative to the economy and compact cars that were currently on the market. Although the success of this mission is debatable, there is one thing that is not, and that is the success of original xB. Upon its launch, the xB was lauded for its style and affordable entry price. For model year 2008, the second generation of the psychedelic little box was released. Unfortunately, the new model grew fatter in every dimension and lost the sharp boxiness of the original.
Our xB proved to be surprisingly zippy considering its 2.4-liter inline-four delivered only 158 horsepower to haul around its roughly 3000 pound bulk. With a slightly heavy right foot, highway passing and entrance ramp blasting proved to be easier than anticipated. The engine was happy to rev, and was surprisingly smooth in its operation. Even the boring four-speed auto proved willing to accommodate some aggression—kicking down appropriately when we floored the throttle.
The big let down of the xB was in its suspension. The suspension may have been labeled "sport tuned," but it proved to be the polar opposite. It functions well enough in normal highway cruising, provided the roadway is as smooth as freshly polished diamonds. In Michigan, however, this is not the case. Potholes and other road imperfections were transmitted into the cabin in harsh shutters and loud crashes. The short wheelbase of the xB did not help in this regard. When introduced to corners, body roll was a constant issue, with the feeling that a slightly higher entrance speed would result in a shiny-side-down Scion. Fear-inducing body roll will prove to be a rare issue, since the far more fear inducing steering will quell any attempts at exit ramp heroics. There is an extremely disconcerting feel to the steering, as if its only purpose is to pass on suggestions to the front wheels. The steering had a healthy weight behind it, but the numbness proved to be too much for this journalist.
With the exception of the suspension issues, the interior is a fairly nice place to spend a drive. The seats are surprisingly supportive, especially compared to the sofa-like units in the Nissan Cube. There is ample bolstering in the backrests, and the bottom cushion is designed for the largest American backside. The steering wheel offers the driver a comfortable grip to offer suggestions to the demonic front wheels. Driver visibility is good, considering the chop top look of the xB.
The xB was never meant as a dynamic driving device. When it comes to driver involvement, it is put to shame by the newer Kia Soul. It is a great car for college students and baby boomers trying to regain some youth. It is not, however, a car for people who pursue the joy of driving.
2010 Scion xB
Engine: I-4, 2.4 liters, 16v
Output: 158 hp / 162 lb-ft
Weight: 3086 lbs
Fuel Economy: 22/28 mpg
Cargo Capacity: 21.7 cu ft
Base Price: $16,800
Price as Tested: $18,928