Driven: 2010 Land Rover Range Rover Sport Supercharged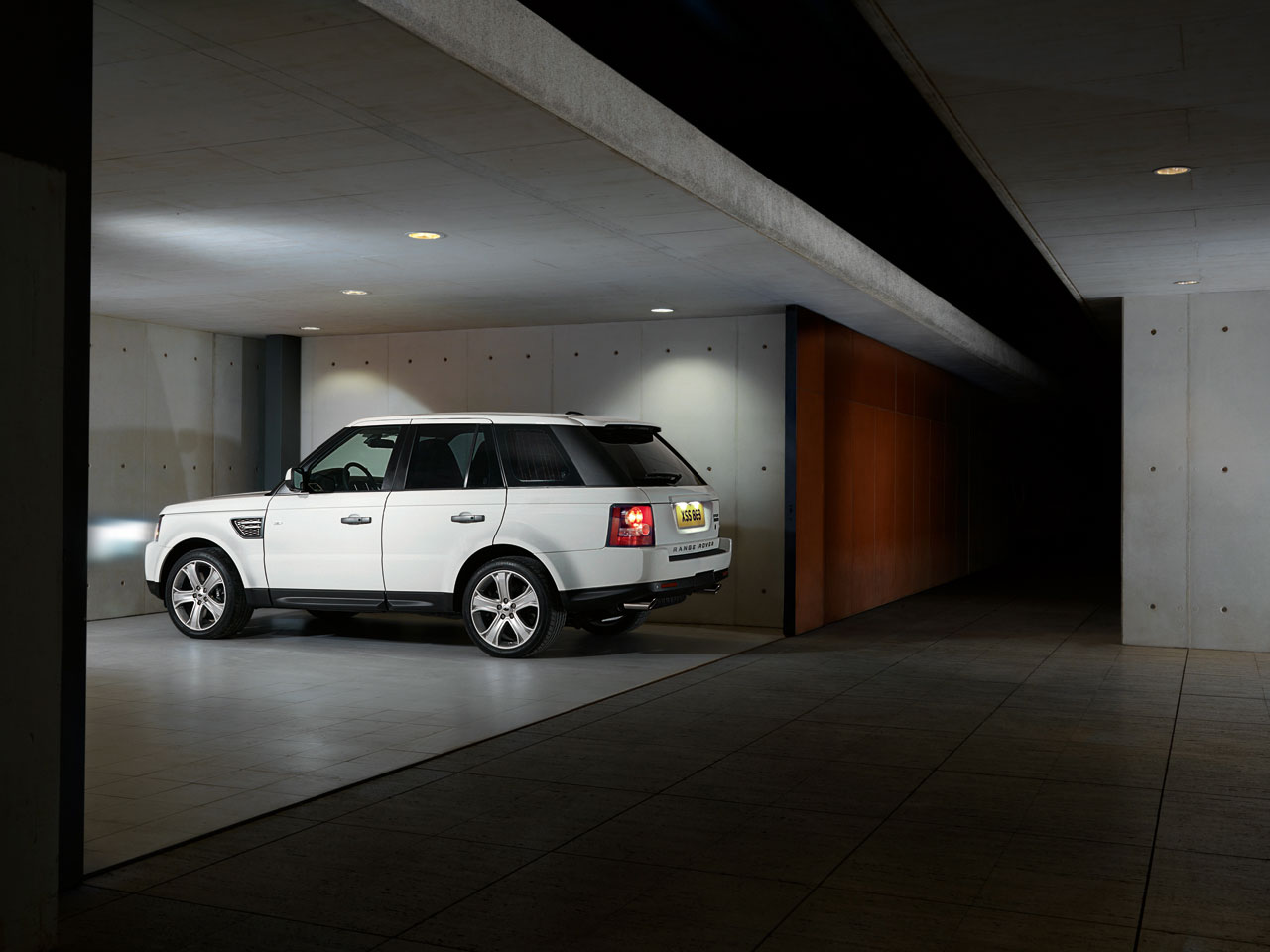 Perhaps the fat years for vehicles like the supercharged version of the Range Rover Sport have come to an end (or have nearly come there). Yes, Land Rover is still certainly more than willing to sell you one of its towering, racecar-fast SUVs, and there are probably more than a handful of well-off customers that are willing to buy. But the underlying era that gave birth to this category of super-fast SUVs has long since passed in the eyes of most who follow such things—dealt a dual deathblow by the fuel price spike of 2008 and the concurrent economic collapse. There's something about losing your job and your life savings that makes you not want to burn four-dollar 97 octane at a rate of one gallon per 12 miles (or worse).
But, while the SUV-as-sports car moment in time may be on the verge of ending, this final generation of the breed is a spectacular group, indeed. We're talking about the likes of the BMW X5M, the Porsche Cayenne Turbo, and certainly, the 2010 Range Rover Sport Supercharged. Capable, all-wheels-driven, and blindingly quick autobahn chariots, all.
Land Rover's new RR Sport has got the beans to stand up with any of its hardcore German competition, thanks in major part to the phenomenal 5.0-liter supercharged engine it has under its bonnet. That forced induction brings the already strong V-8 output up to a remarkable 510 horsepower and 461 pound-feet of torque. The Sport makes use of a six-speed automatic transmission to handle that force—a unit which does a fine job in terms of quiet operation and smoothness, but which adds little in terms of overall involvement. Steering wheel-mounted paddle shifters feel like a must-have afterthought here. The very flat power delivery curve means that shifting through the ratios is pretty unnecessary, and the mostly muted exhaust note won't reward aurally a well-timed downshift. BMW's X5M and X6M offer a more rewarding soundtrack.
Each of the Bimmers also offers a bit more space for the driver, as do most other SUVs, many sedans, and a lot of compact hatchbacks. In other words, the Range Rover Sport is pretty cramped. Big and tall drivers, expecting the usual sport utility buffet of leg, head, elbow, and shoulder room, are likely to feel a bit hemmed in by the Sport's cabin—though it's the shallow and rather narrow foot well that wreaks the worst havoc here. Big knees, beware.
Banged shins or no, there is still a lot of driving fun to be had with the Range, so long as expectations are tempered somewhat. Going fast in a straight line is certainly no problem (though the "feeling of speed" is dimmed a bit by the aforementioned quietness), and truthfully, the Sport isn't a slouch in the twisty stuff, either. Positioned at the lowest click of its adjustable ride height settings, especially, the vehicle exhibited strong grip, and lots of chassis stiffness when being flung around corners. Still—and the Range Sport is not unlike the Porsche Cayenne Turbo in this regard—there isn't a lot of joy on offer for pushing the SUV in these situations. Technical ability keeps the rubber side down and the nose pointed forward, but the numb steering and feeling of heft at the limit end up making the driving experience much more isolated than "plugged in." Among the high-po SUVs, only the BMW X5M has come close to offering a fuller, more rewarding interface, and even with that car there are huge strides to be made.
Let's be honest for a minute, though. Chances are, if you're the type of person who's interested in a massively quick SUV for purchase, you've either got a pre-existing stash of sports cars back in the garage for your curvy road needs, or you don't give much of a damn about handling, and only want a truck that looks cool and goes like hell. In either of those instances, the Sport has got a lot going for it.
Land Rover has done a beautiful job with the interior surfaces and textures here, using typically stunning combinations of leather and metal to good effect. Designers have done good work in cleaning up the mildly vexing dashboard controls, too, keeping buttons and switches down in number, and better in placement. The Sport's cabin is an unquestionably better place in which to spend time than the Porsche Cayenne, and we'd rate it about even with the BMW competition (where the question is more of taste than quality), as well. Considering that the Range Rover Sport has got an MSRP of about ten grand less than the X5M, or about twenty less than the Cayenne Turbo, we think the execution is really excellent.
The sun may be setting on the glory days for fire-breathing monsters like the Range Rover Sport, but that doesn't mean we can enjoy a bit of excess into the dusk light.

2010 LAND ROVER RANGE ROVER SPORT SUPERCHARGED
Engine: Supercharged V-8, 5.0 liters, 32v
Output: 510 hp / 461 lb-ft
Transmission: Six-speed automatic
Weight: 5901 lb
Cargo Capacity: 71.0 cu ft
Base Price: $74,195
Price as Tested: $82,345