Comfort/Involvement Index: 2012 Mitsubishi Lancer Evolution X MR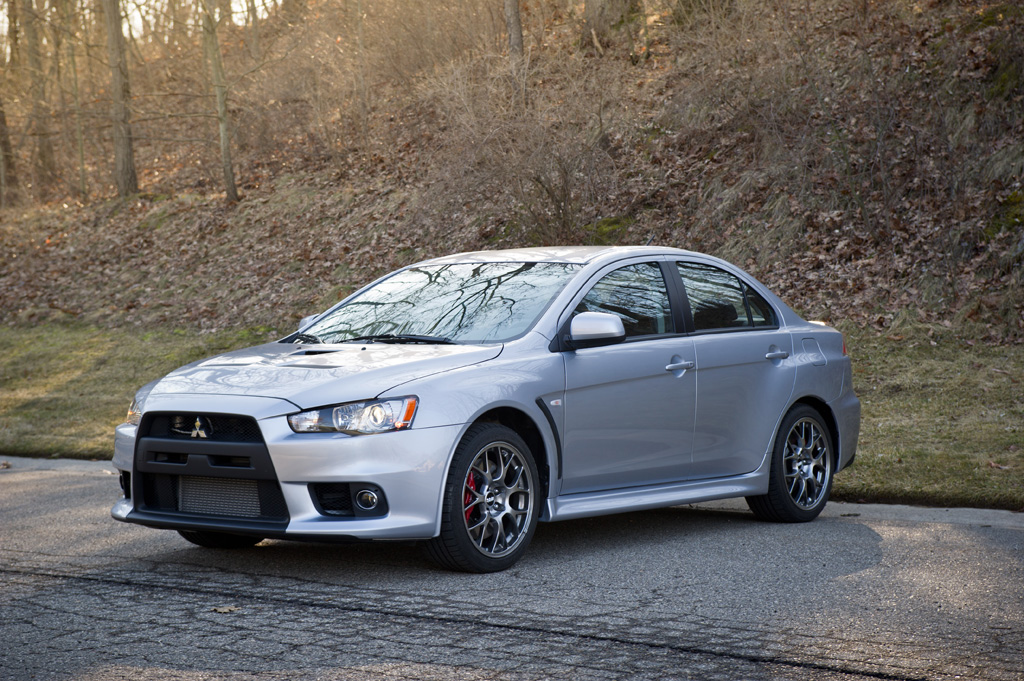 Car: 2012 Mitsubishi Lancer Evolution X MR
Involvement: 87
Variety: **
Controls: ***
Drivetrain: ***
Handling: *****
Character: ***
Involvement Notes: Hardcore all-wheel-drive capability makes it a monster on the track. It operates very well when pushed closer and closer to its limits. There's just so much grip on offer that you are generally at your limits before the car is.
Lots of power coming from the turbocharged engine, although you'll be competing with turbo lag if you get caught flat-footed. SST dual-clutch transmission is the most fun you'll have with an autobox.
Comfort: 73
Visibility: **
Space/Seating: **
Ride/Handling: ***
Acoustics: *
Controls: **
Comfort Notes: It gains points for well-controlled body roll. The Evo loses points for its brittle ride and the sheer amount of noise it allows into the cabin.
This is also, as expected of an Evo, a fairly noisy vehicle. Wind noise is tolerable, but there's too much road noise transmitted through the tires. If you really want a more comfortable Evo, then you'll need to upgrade to the MR Touring.