Comfort/Involvement Index: 2012 Mini Cooper S Coupe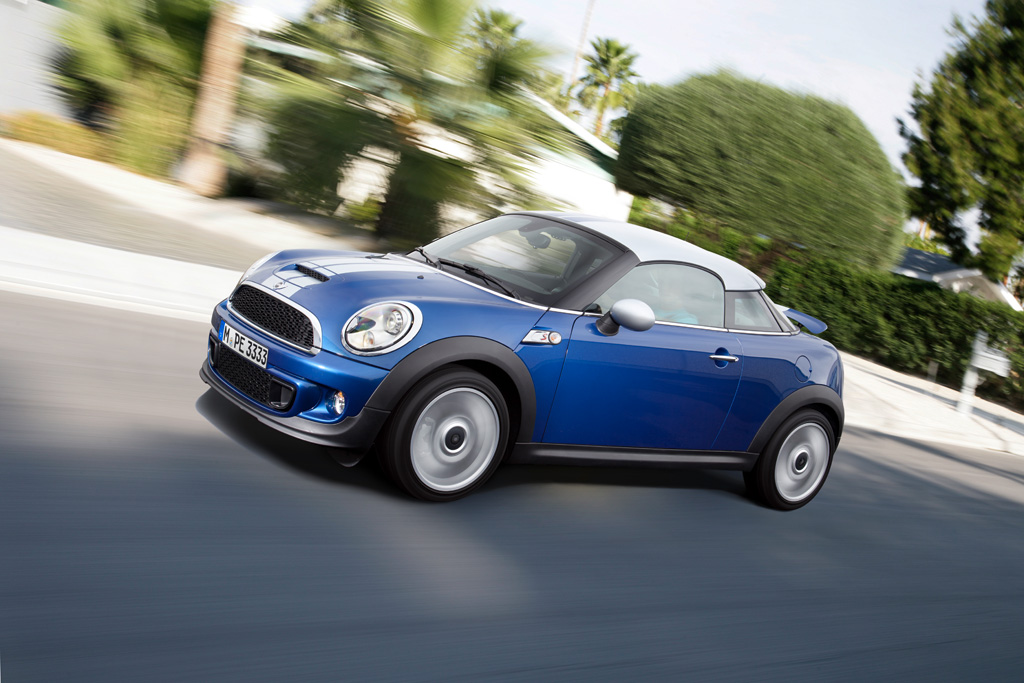 Involvement: 78
Variety: **
Controls: **
Drivetrain: **
Handling: ***
Character: **
Involvement Notes: Besides the carryover powertrains, the Mini Coupe features added structural bracing for a stiffer chassis and better feedback. The result is the best handling Mini outside of the John Cooper Works models. In the bends, the Coupe feels even stiffer, with a quick-rotating nature that is also progressive in the way that it comes on. A revised shape promises better aero, a higher top speed, and fresh looks.
Comfort: 65
Visibility:
Space/Seating: *
Ride/Handling: **
Acoustics:*
Controls:
Comfort Notes: Tomb-like cabin aside compromises visibility in almost every way. This is a car that really needs some sort of backup camera or park distance control. The Coupe features the same creature comforts as the rest of the Mini range, which means supportive seats, and a surprising amount of room.
The harsh ride has become expected of Minis, but the Coupe feels rougher than the other models. Not a vehicle for the comfort-minded.