Car Audio Test: 2012 Nissan Murano CrossCabriolet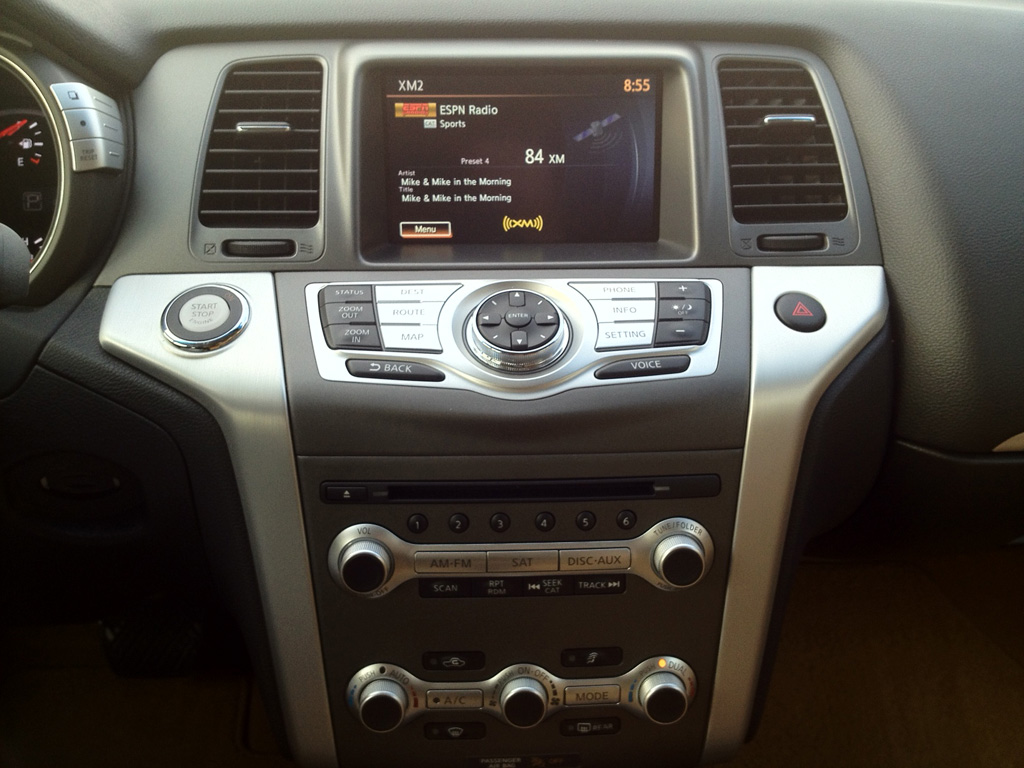 Many of you may not know it, but Winding Road has several sister publications that play in the high-end audio space of the publishing world. We've decided that it was high time, then, that we unleashed the expertise of our audiophile reviewers into the often murky world of in-car audio. In each of our Car Audio Test reviews, you'll find a concise summary of the stats, strengths, and weaknesses of the test car's specific system that go far beyond the often irrelevant data provided by OEMs and the media alike. Be sure to check out Playback on AVguide.com, too, for even more content like this.
Car: 2012 Nissan Murano Crosscabriolet
Audio System: Bose Audio
Features: AM/FM/XM/CD/MP3/USB; Dolby Pro-Logic; 7 speakers plus subwoofer, automatic adjustment for top down acoustics
Scores:
– Balance Of Bass/Midrange/Treble: 75
– Clarity: 78
– Low Distortion: 82
– Dynamic Power: 85
– Spaciousness: 82
– Background Quiet: 79
– User Interface: 80
Composite Score: 80
Testing Notes: This system has a scooped out midrange that makes music seem less clear and articulate than it does on many other systems. Add that to the somewhat higher noise level that is endemic to convertibles, and you have less than ideal audio. Bass is strong, but doesn't go that deep nor seem as clean as on the better OEM systems. Nissan's interface is pretty straightforward, but the placement of the controls is a bit scattered.