Car Audio Test: 2012 Chevrolet Sonic 2LT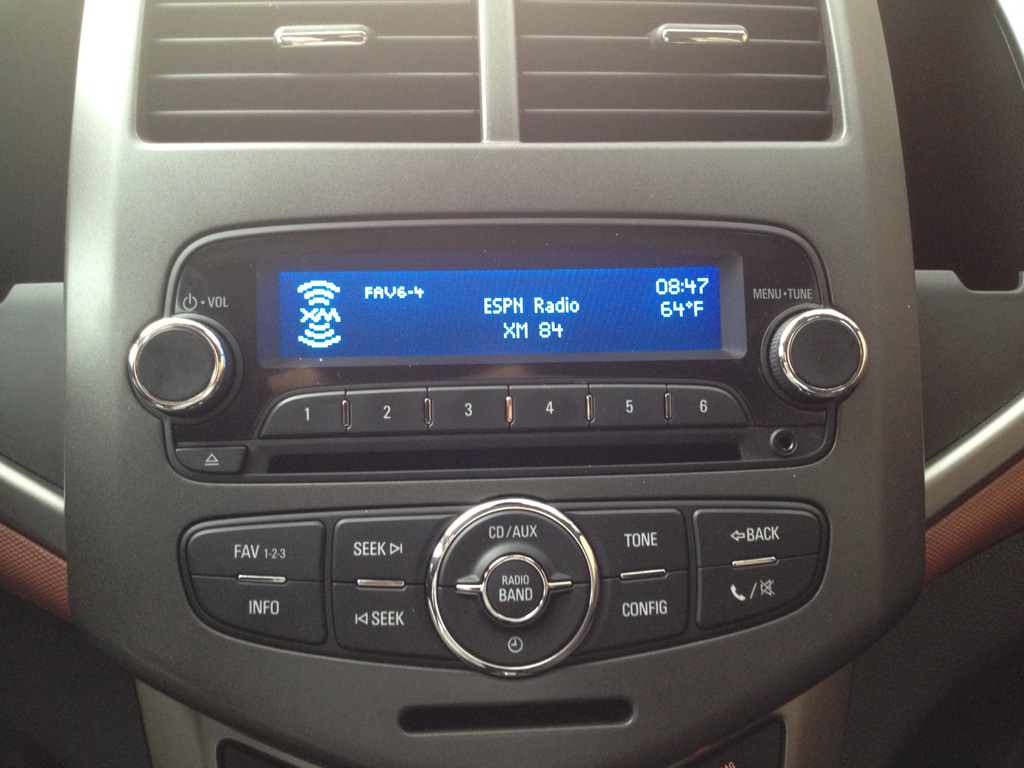 Many of you may not know it, but Winding Road has several sister publications that play in the high-end audio space of the publishing world. We've decided that it was high time, then, that we unleashed the expertise of our audiophile reviewers into the often murky world of in-car audio. In each of our Car Audio Test reviews, you'll find a concise summary of the stats, strengths, and weaknesses of the test car's specific system that go far beyond the often irrelevant data provided by OEMs and the media alike. Be sure to check out Playback on AVguide.com, too, for even more content like this.
Car: 2012 Chevrolet Sonic 2LT
Audio System: Chevrolet Premium Sound
Features: AM/FM/XM/CD/Aux; 6 speakers
Scores:
– Balance Of Bass/Midrange/Treble: 81
– Clarity: 84
– Low Distortion: 85
– Dynamic Power: 78
– Spaciousness: 84
– Background Quiet: 82
– User Interface: 83
Composite Score: 83
Testing Notes: This is a surprisingly good system in terms of balance and clarity and spaciousness. It is also the rare system that doesn't seem aimed first and foremost at producing boomy bass (the bass here going deep enough but at a reduced level). That said, we think some users will find the dynamics and bass power to be a little reticent, with the result that it doesn't make rock or hip hop particularly exciting. But for acoustic music, classical and news radio, the Premium Sound here competes with many higher priced offerings (note that the whole Sonic, car and audio system, is $17k).