Ask It: 2010 Lexus IS-F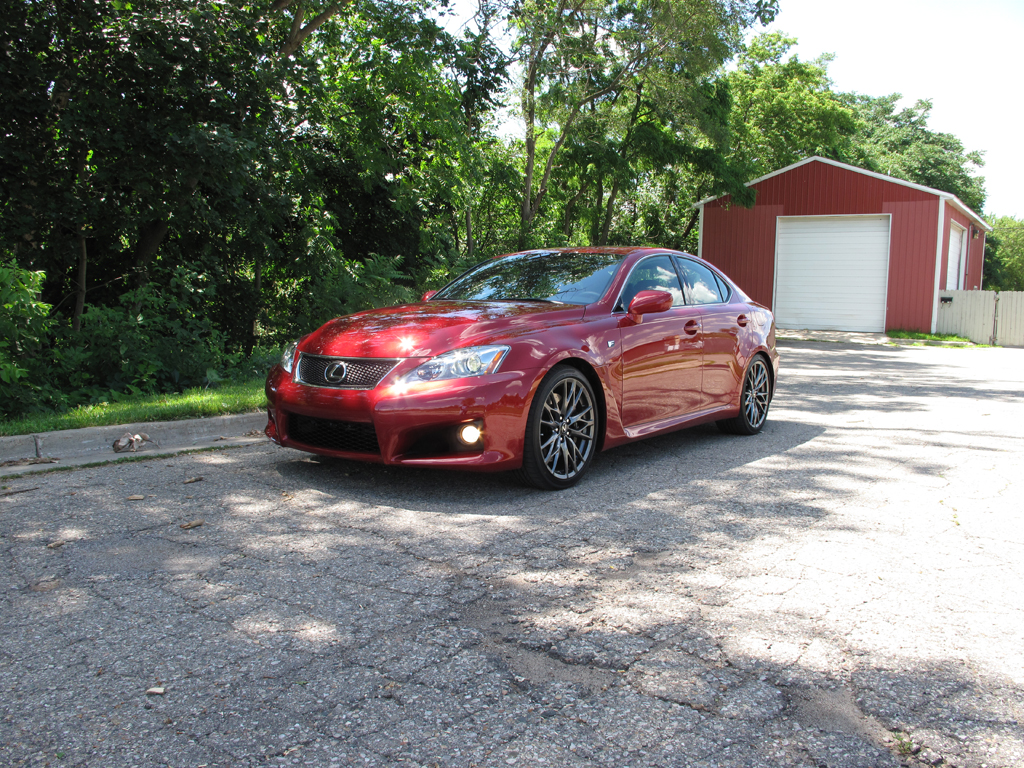 On a hot and humid Michigan day, we have taken delivery of a Lexus IS-F. Its 5.0-liter V-8 produces 416 horsepower and 371 pound-feet of torque. Power is transmitted through an eight-speed automatic gearbox, with paddle shifting.
We will be driving the IS-F for the next week, so let us know what your questions are.