2003 MR2 Spyder At Buttonwillow: Blissful Momentum And 129 Wheel Horsepower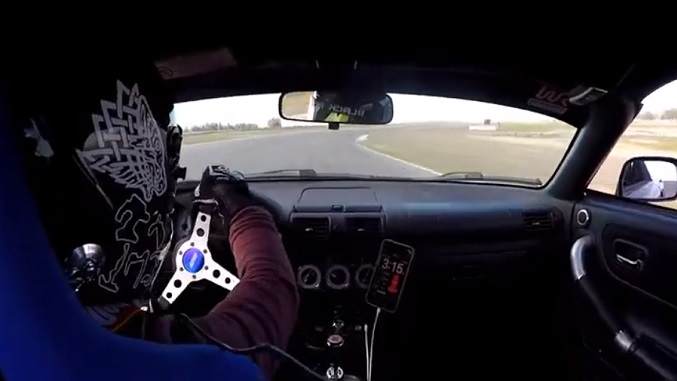 This past weekend, at an event at Buttonwillow Raceway Park hosted by Speed Ventures, prepped MR2 Spyder driver Julen Arellano pulled off an impressive 2:05.730 on its world-famous 13CW configuration. This is by no means any easy feat considering he's got just 129 WHP to work with. Even with a svelte weight of 2300 lbs. (with driver), 200TW 245-wide BF Goodrich Rival S tires, and aftermarket coilovers, it takes quite a bit of seat time, skill, and love for momentum (that's actually redundant as mastering momentum is skill) to reach this kind of a time. This side of a fully-caged chassis with full-on slicks of the same size, too.
The MR2 Spyder doesn't get enough love as a track car; it's a great chassis that can shed a lot of weight, and it handles incredibly well thanks to its midship design.
The video highlights some great skill, especially when Julen jumps the bane-of-every-non-California-driver's-existence, Bus Stop, and the rear end comes out a bit through one of the fastest sections of BRP, Riverside.