WRR Broadcast Guide: February 19th – February 22nd, 2015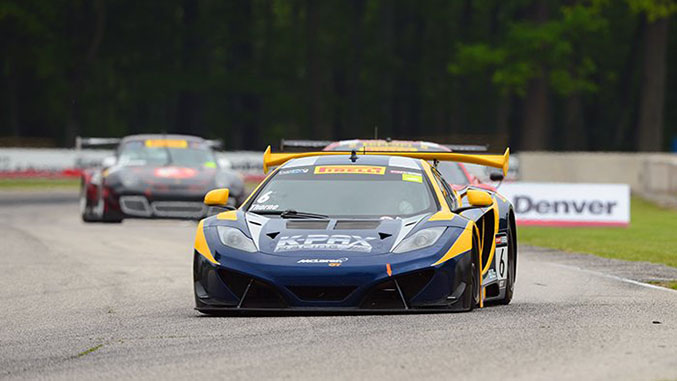 Ride along with Robert Thorne in the #6 K-PAX Racing McLaren 12C GT3 in Race One at Miller Motorsports Park. The twenty-four year old Thorne started 4th, and with a perfectly executed standing start he launched to first place in the opening lap, managing to keep Cadillac Racing's Johnny O'Connell from taking the lead heading into turn 1.
Thorne continued to lead the majority of Race One until minor contact from a lapped car spun the #6 McLaren 12C GT3. He recovered to cross the finish line in 6th, while also earning the second fast lap of the race, which moved him to a second place starting position for Race Two.  
Here we're on board with the #52 Ford Mustang Boss 302S, #73 Porsche Cayman S, #1 Chevrolet Camaro, and #51 Nissan 370Z as we bring you multiple angles of the crash on Lap 1 at the Long Beach Grand Prix.
A possible mechanical malady befalls the #1 Chevorlet Camaro of Lawson Aschenbach, causing some congestion around turn two, which then leads to contact between multiple cars, ending the race for both David Sterckx in #52 Ford Mustang Boss 302 and Jack Baldwin in the #73 Porsche Cayman S.   
When you're done with those, get your hands on 
some classic DVDs
 to keep you busy when the pros take the weekend off. 
Event: (No Race Event This Weekend)
Event: (No Race Event This Weekend)
Event: (No Race Event This Weekend)
Event: (No Race Event This Weekend)
Event: (No Race Event This Weekend)
Event: (No Race Event This Weekend)
Event: (No Race Event This Weekend)
Event: (No Race Event This Weekend)
Event: (No Race Event This Weekend)