Winners Announced In 2011 Ferrari World Design Contest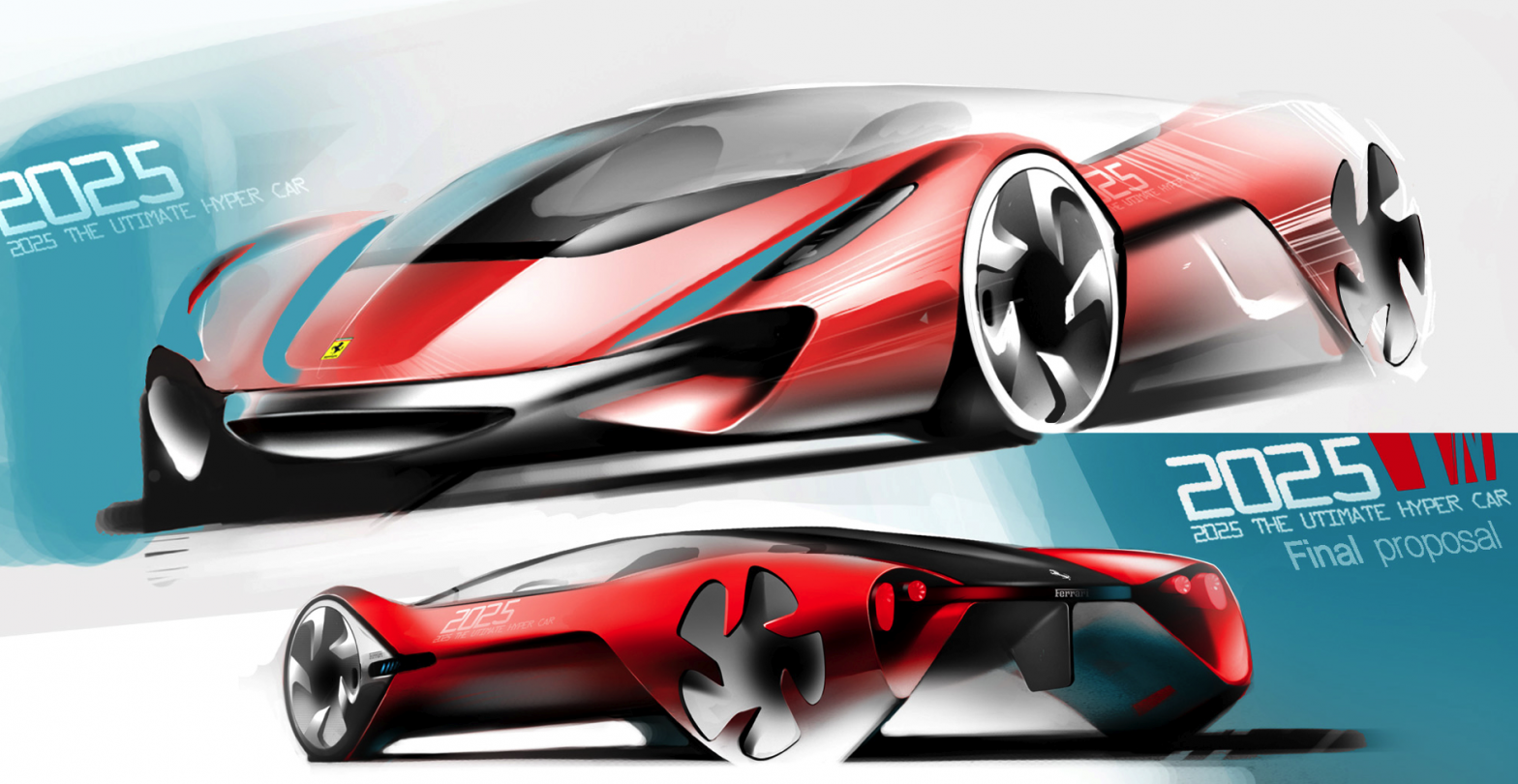 —Maranello, Italy
Starting in January of this year, Ferrari and its partners at Autodesk invited students at 50 design schools across the world to dream about the future of the "hypercar." Students worked from a design brief that called for cutting edge technologies and materials, extreme architecture, and stunning forms. At stake, for the top two participants, would be a career-altering placement at Ferrari's own styling center under the tutelage of director Flavio Manzoni.
We were invited to watch the festivities surrounding the announcement of the winners in Maranello—and have quite a few interesting tales to tell about the trip, which you can expect to see in the coming days. Design Directo Manzoni and Ferrari Chairman Luca di Montezzemolo were on hand, as well, to chose and celebrate the winning designs.
First place went to a team from Seoul, South Korea's Hongik University for its impressive Eternità concept (pictured above). Eternità's focus was, in the words of the designers, "hyper-efficiency." The design called for layered carbon surfaces, a flywheel energy storage system, a powerful superconductive motor, and a hydrogen-powered generator. Of course, the concept sketch and model show a vehicle that is both slinky and highly futuristic, with distinctive bodywork seeming to envelop the rear wheels of the car.
Second place, and the second slot at the Ferrari design center, went to the student designers of the Istituto Europeo Di Design (IED) in Turin, Italy. IED Turin's Xezri aimed to be "not only the most innovative but also the most beautiful Ferrari, ever…" Drawing inspiration for its form from elements of nature and Ferrari's own storied past, the Xezri also proposed the use of advanced aerodynamics to cool the engine bay, and charge "interior devices" by way of side-mounted air turbines.
Stay tuned to Winding Road for a lot more from the fun in Maranello, over the next few days.