Winding Road's Kindle Edition Is Here!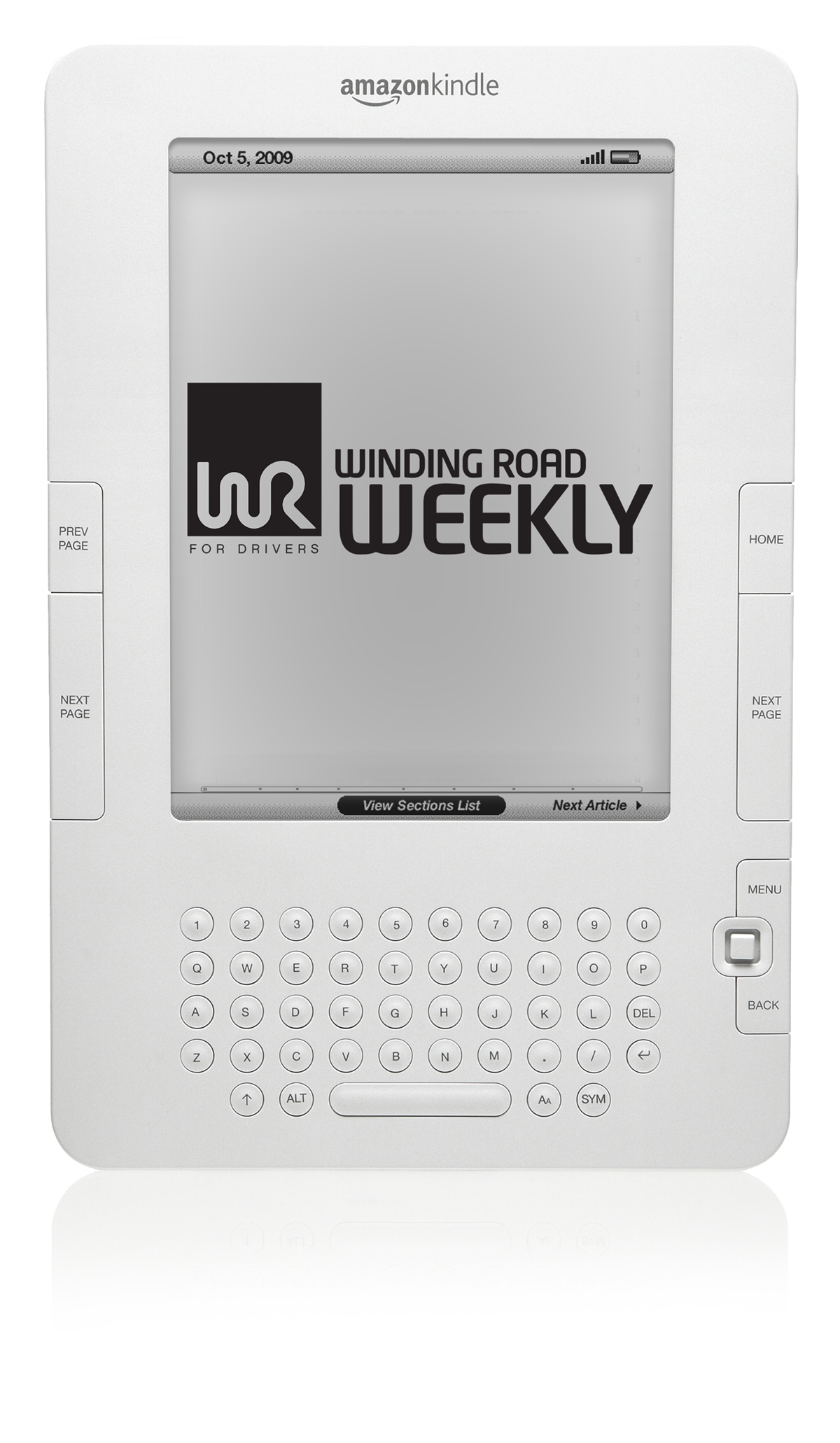 We'll admit it, as producers of an automotive website, and a monthly digital magazine, we're pretty huge fans of new media technology. So it'll be no surprise to regular Winding Road readers that we've been on the cheerleading squad for Amazon's Kindle e-reader since the slim device was launched in 2007. In the subsequent three years, Kindle users have become much more thick on the ground, giving us an audience sizable enough to warrant entry into the Amazon marketplace.
We're happy to report then, that the first ever Kindle Edition of Winding Road is now available. The first and only automotive magazine availabe on the Kindle to date.
In Kindle Edition form, Winding Road will be delivered as a weekly collection of Driven new car reviews, Lists, automotive news, and lots of other original content from our auto-enthusiast editorial team. At only $0.99 per month, less than a quarter per issue, we like to think that it's a great value as well.
Sign up today, and Amazon's stealthy "Whispernet" will deliver Winding Road Weekly to your device each Friday. Take us with you on the plane, train, or while you're riding shotgun on your way to work in the morning (note: not while driving alone). The Kindle Edition is, of course, able to be read off-line and wherever you're able to carry the e-reader with you.