Winding Road Showroom: Free Stuff Friday – Optima Digital 12V Performance Charger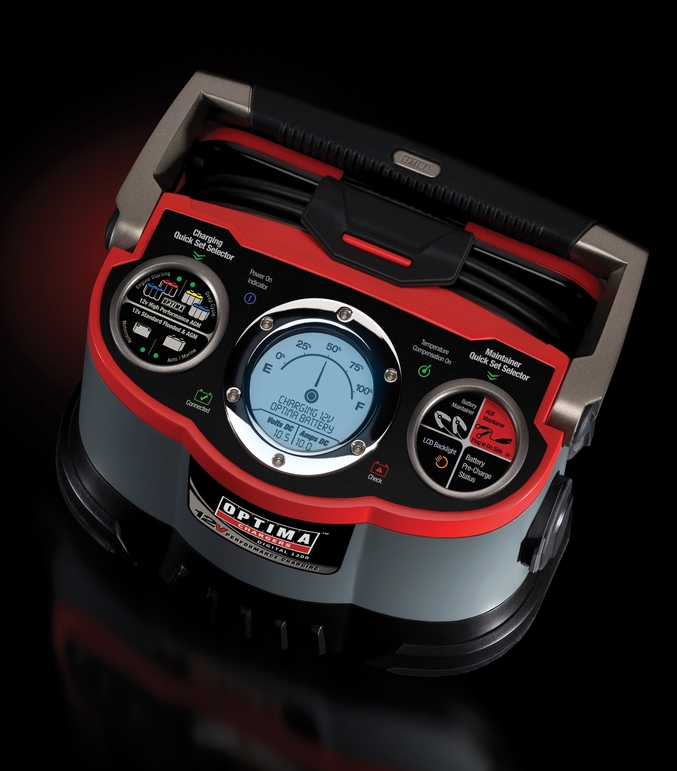 Note: We want to get the word out about Free Stuff Fridays on Winding Road Showroom. Tweet about, or share this on your Facebook page (use the buttons at the top of the article); if we get a total of 100 Tweets/Facebooks by Friday, we'll send the winner a Winding Road t-shirt, in addition to the Optima charger!
Well, after getting the
Winding Road
faithful excited about
Free Stuff Friday
, we dropped the ball last week. The long holiday weekend, followed by a
ton
of new car driving, meant that we forgot to give you all the chance to win something awesome last week. Our bad.
This Optima charger is, quite simply, the most advanced way to tend to the various batteries that man has ever known. Simple to understand and use, and ultra fast to deliver a full charge to even the most persnickety of batteries, the Digital 1200 is, as far as we can tell, the bee's knees. What's more, with a retail value of $200, this is no mean piece of swag, we say.
So, keep you head on a swivel this Friday, folks. At a randomly determined time, between the hours of 8AM and 8PM Eastern, we'll put a listing for the Optima charger on Winding Road Showroom, with a price of $0. The first one to see the listing, and respond in an appropriate fashion (don't forget to read the listing text!) wins.
Good luck, and tell your friends!