Winding Road Racing Expands California Store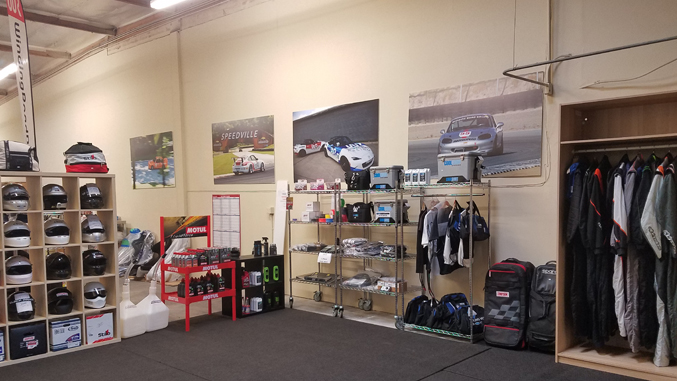 Winding Road Racing is in the process of expanding the showroom space for its southern California store located near the the border of Los Angeles County and Orange County in Fountain Valley. Gian Paolo Cardinale, manager of the store, said "we've received a very positive reception from Southern California racers since our opening at the beginning of 2016. They have also asked us to stock new items in addition to those that proved popular in our trackside visits. So we began planning an expansion at the beginning of the summer, which we are now starting to roll out."
Highlights of the store expansion include:
– Sparco and Alpinestars Nomex race suits in a variety of sizes and styles
– The new Black Armor Circuit Pro Composite helmet
– A range of G-Force helmets, gloves and suits
– A dedicated display area for trackside tools
– A new "test drive" area for race seats
– An expanded display of race steering wheels
– New race harness offerings, including special offerings from Safecraft and Oreca
Gian and Maelstrom just spent a week re-configuring the store to make room for these new offerings. The products are already arriving, with more showing up during the next few weeks. So please stop by and check them out.