Winding Road Mobile: Kindle + iPad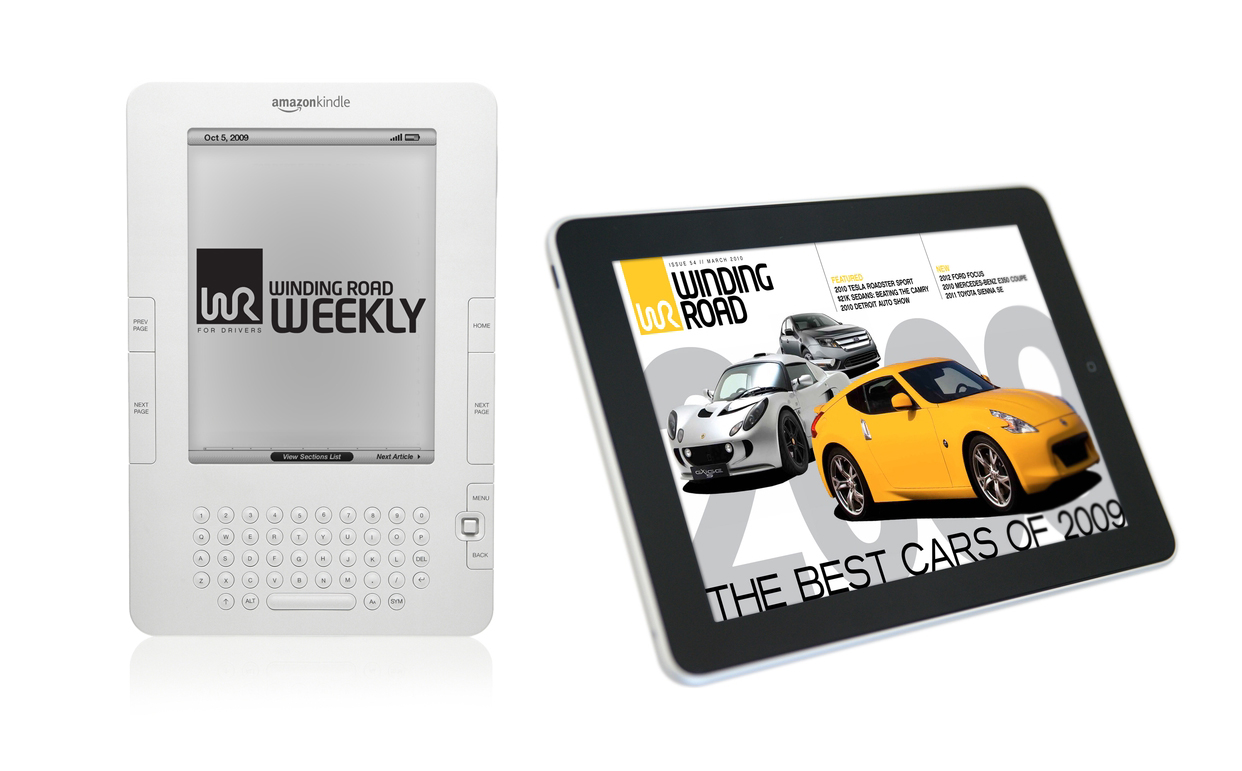 The explosion of press surrounding Apple's iPad launch is just starting to slow down, but we at Winding Road are just starting to get ramped up with our newly mobile offerings.
For starters, Amazon Kindle users can sign up to receive our monthly newsletter, Winding Road Weekly, right now. For the tiny sum of $0.99 per month, you'll be delivered the freshest of our new car reviews, editorial content, and automotive news once per week. Click through to sign up for our Kindle Edition at Amazon's website. (It'll be a free trial to start, too.)
Winding Road's Amazon Kindle Edition—Here
Our iPad App is on the way as well. While you're waiting for your iPad to be delivered, or for your local Apple store to get in a new shipment, you can sign up here to be notified just as soon as Winding Road iPad is available. What do you get for your patience? Well, there's a free subscription to Winding Road Weekly, to start. The ability to read our full digital magazine on the go, as well as access to our entire back-catalog for download. We can't wait.