Winding Road Issue 67 Is Now Available!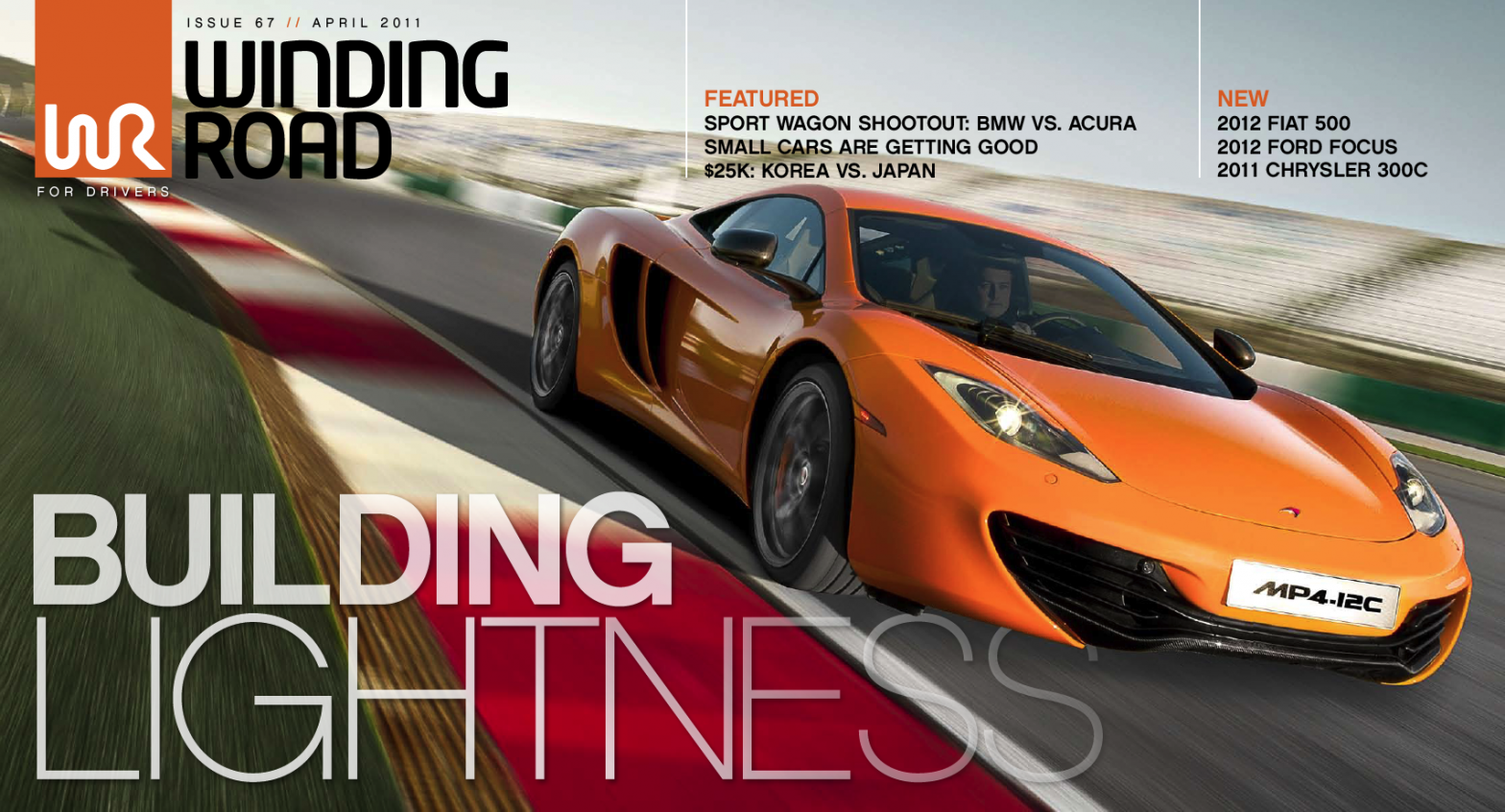 In this issue of Winding Road, we go to Portugal for a first drive of McLaren's stunning MP4-12C.
Plus, this newest issue is full of other great stuff, including:

– 2012 Fiat 500
– 2012 Ford Focus
– 2011 Acura TSX Sport Wagon vs. 2011 BMW 328i Sports Wagon
– Secondhand Gems: $25K: Japan vs. Korea
– 2011 Chrysler 300C

As always, you can find a whole lot more inside the magazine, so stop whatever you're doing, and go read the latest issue of Winding Road in one of our two formats.
Click here to read online.
Click here to download the ad-free PDF.

Remember, you can also buy a subscription to Winding Road PDFs for the low, low cost of only $7.99 for a one-year supply.