Winding Road Issue 65 Is Now Available!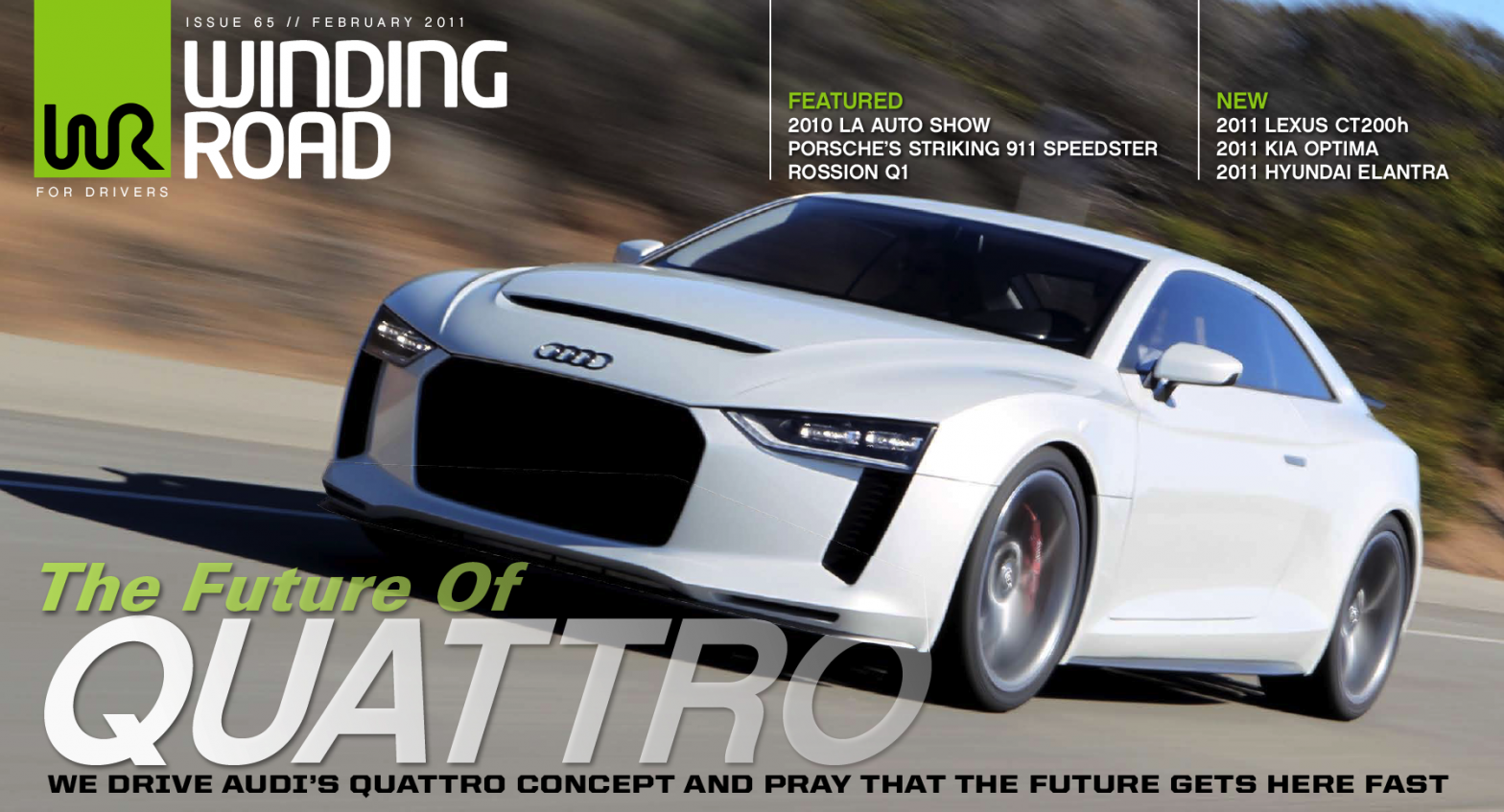 In this issue of Winding Road, Audi hands us the keys to its Quattro Concept, and it has us looking toward the future.
Plus, this newest issue is full of other great stuff, including:

– Rossion Q1
– 2010 Los Angeles Auto Show
– Suzuki Kizashi Turbo by Road Race Motorsports
– Preview: Nissan Murano CrossCabriolet
– Porsche 911 Speedster
– Kia Optima

As always, you can find a whole lot more inside the magazine, so stop whatever you're doing, and go read the latest issue of Winding Road in one of our two formats.

Click here to read online.
Click here to download the ad-free PDF.

Remember, you can also buy a subscription to Winding Road PDFs for the low, low cost of only $7.99 for a one-year supply.