Winding Road Issue 64 Is Now Available!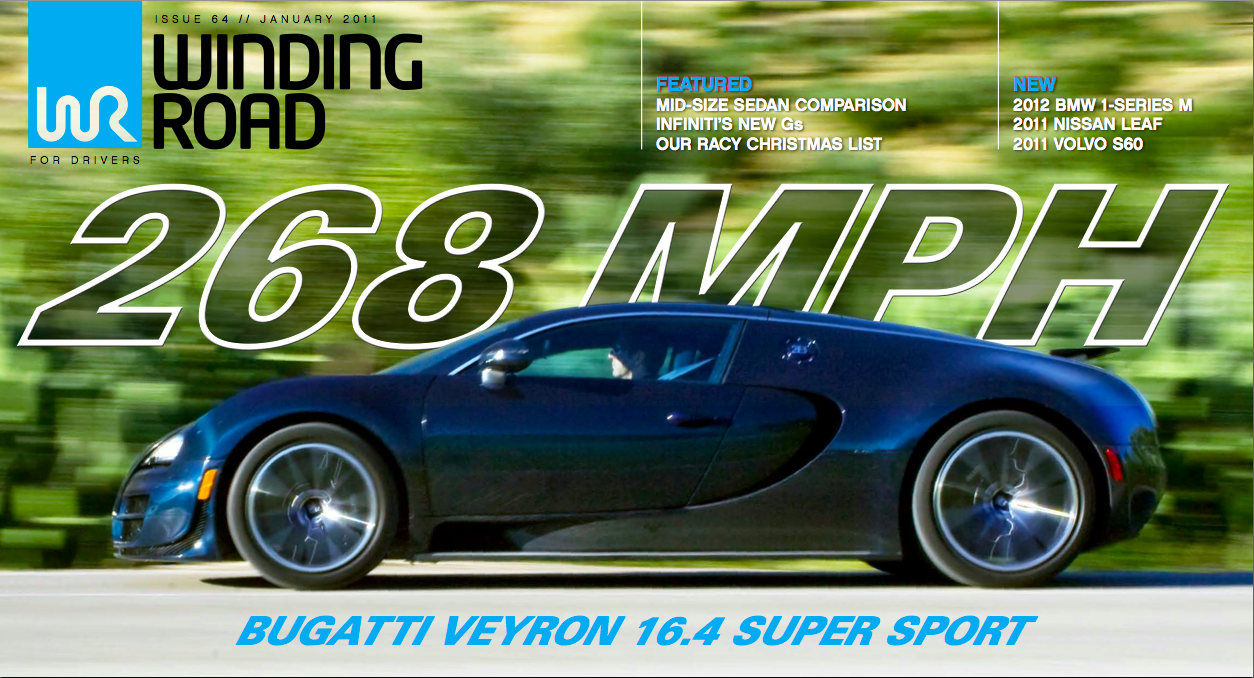 In this issue of Winding Road, we get to drive the fastest production car available, the 2011 Bugatti Veyron 16.4 Super Sport. Our minds are blown, too.
Plus, this newest issue is full of other great stuff, including:
As always, you can find a whole lot more inside the magazine, so stop whatever you're doing, and go read the latest issue of Winding Road in one of our two formats.
Remember, you can also
buy a subscription
to
Winding Road
PDFs for the low, low cost of only $7.99 for a one-year supply.