Winding Road Issue 62 Is Now Available!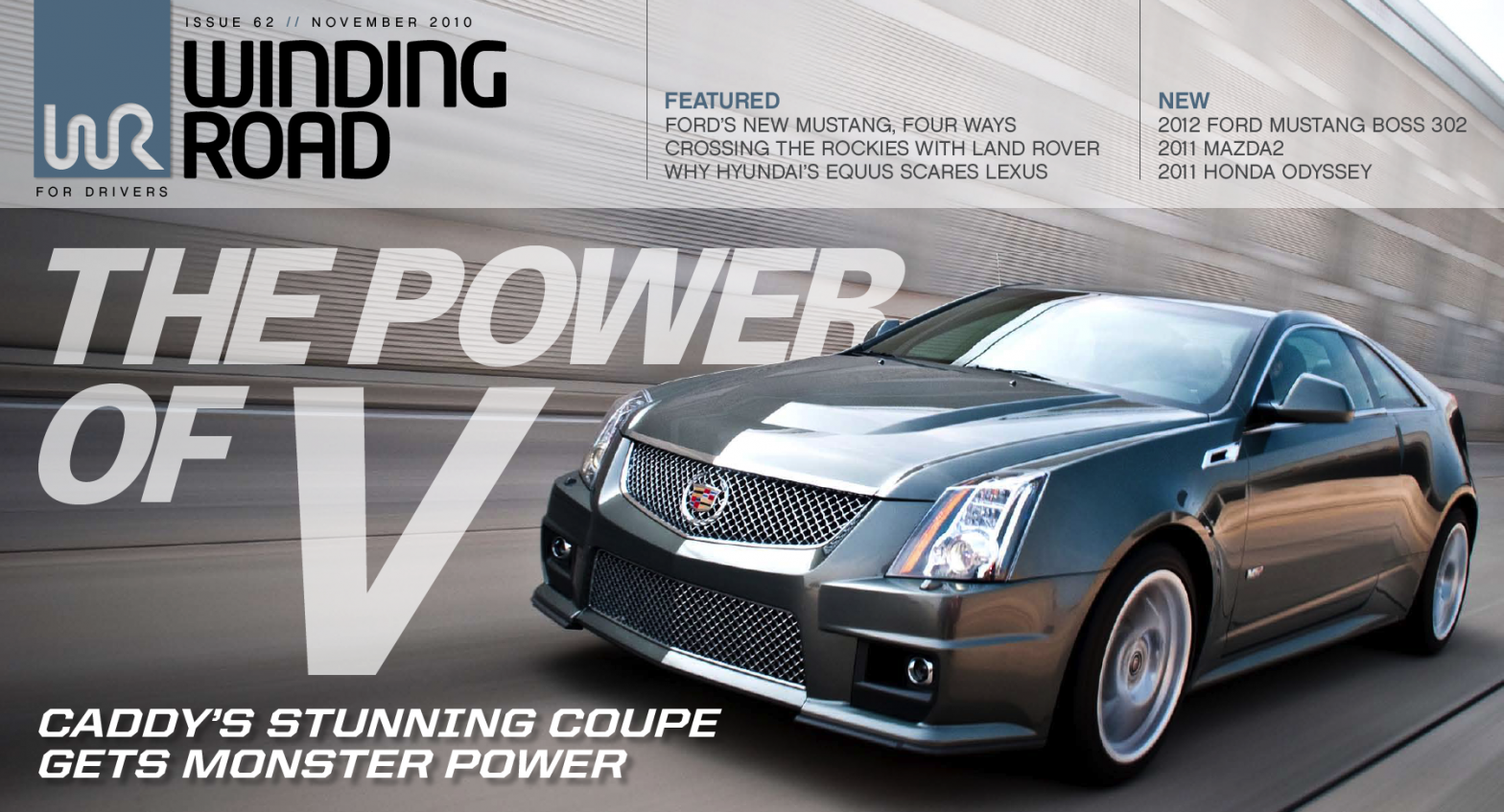 In this issue of Winding Road, we get inside Cadillac's newest beast, the 556-horsepower CTS-V Coupe, and see if it's as exhilarating to drive as it is to behold.
Plus, this newest issue is full of other great stuff, including:
– 2011 Nissan Juke
– 2010 Pebble Beach Concours d'Elegance
– 2011 Ford Mustang, Four Ways
– Greenformance: Cars, Not Trains?
– 2011 Hyundai Equus
– 2011 Ford Explorer In Dubai, In Pictures
As always, you can find a whole lot more inside the magazine, so stop whatever you're doing, and go read the latest issue of Winding Road in one of our two formats.
Click here to read online.
Click here to download the ad-free PDF.
Remember, you can also buy a subscription to Winding Road PDFs for the low, low cost of only $4.99 for a one-year supply.