Winding Road Issue 56 Is Now Available!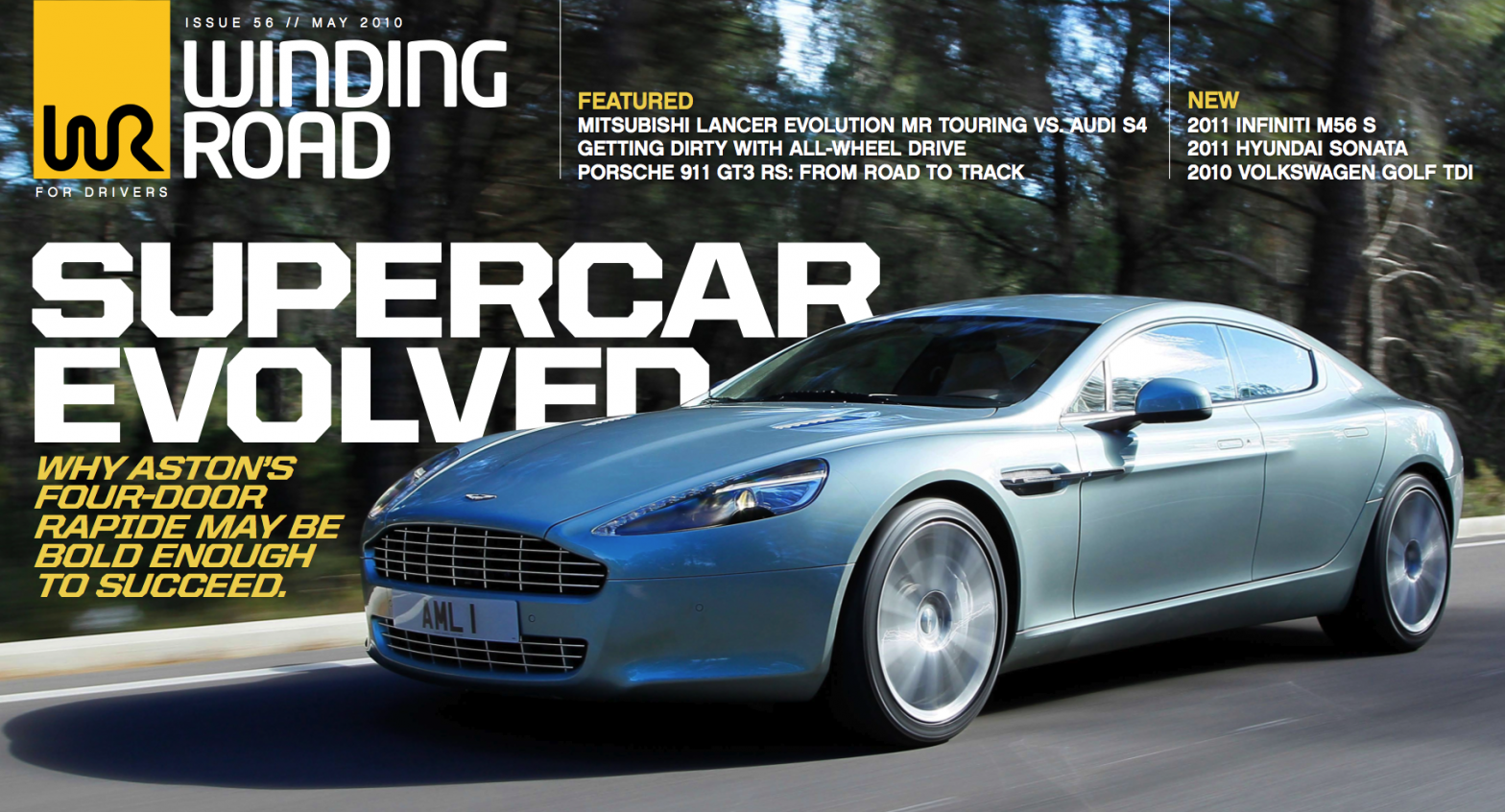 In this issue of Winding Road, we drive the 2011 Aston Martin Rapide, and find out why a four-door could be a big hit for the prestigious brand.
Plus, this newest issue is full of other great stuff, including:
– 2011 Infiniti M56 S
– Mitsubishi Lancer Evolution MR Touring vs. Audi S4
– 2010 Volkswagen Golf TDI
– 2011 Hyundai Sonata SE
– 2010 Porsche GT3 RS
– 2011 Volvo S60 Preview
– Technology: All-Wheel Drive and Four-Wheel Drive

As always, you can find a whole lot more inside the magazine, so stop whatever you're doing, and go read the latest issue of Winding Road in one of our two formats.
Click here to read online.
Download the PDF version here.
Remember, you can also buy a subscription to Winding Road PDFs for the low, low cost of only $4.99 for a one-year supply.