Winding Road Issue 55 Is Now Available!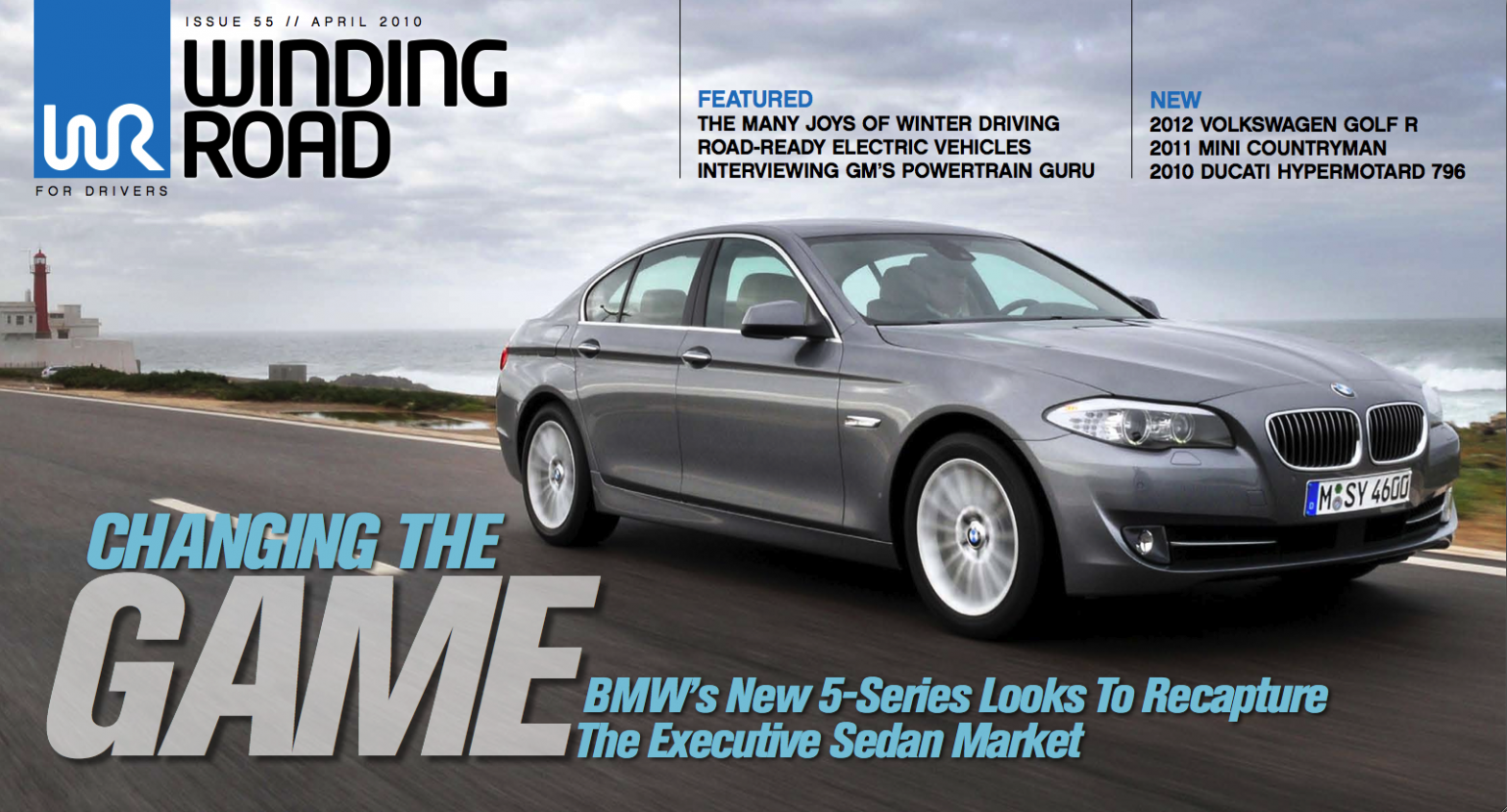 In this issue of Winding Road, we travel to Lisbon, Portugal to find out if the newest BMW 5-Series has what it takes to be the leader of the pack.
Of course, our newest issue is full of exciting goodies, including:
– 2012 Volkswagen Golf R
– Road-Ready EVs
– 2010 Ducati Hypermotard 796
– Winter Driving
– Interview with GM's Dan Hancock, Powertrain Boss
– Mini Countryman Preview
As always, you can find a whole lot more inside the magazine, so stop whatever you're doing, and go read the latest issue of Winding Road in one of our two formats.
Click here to read online.
Click here to buy a downloadable PDF for only $1.49.
Remember, you can also buy a subscription to Winding Road PDFs for the low, low cost of only $4.99 for a one-year supply.