Winding Road Issue 53 Is Now Available!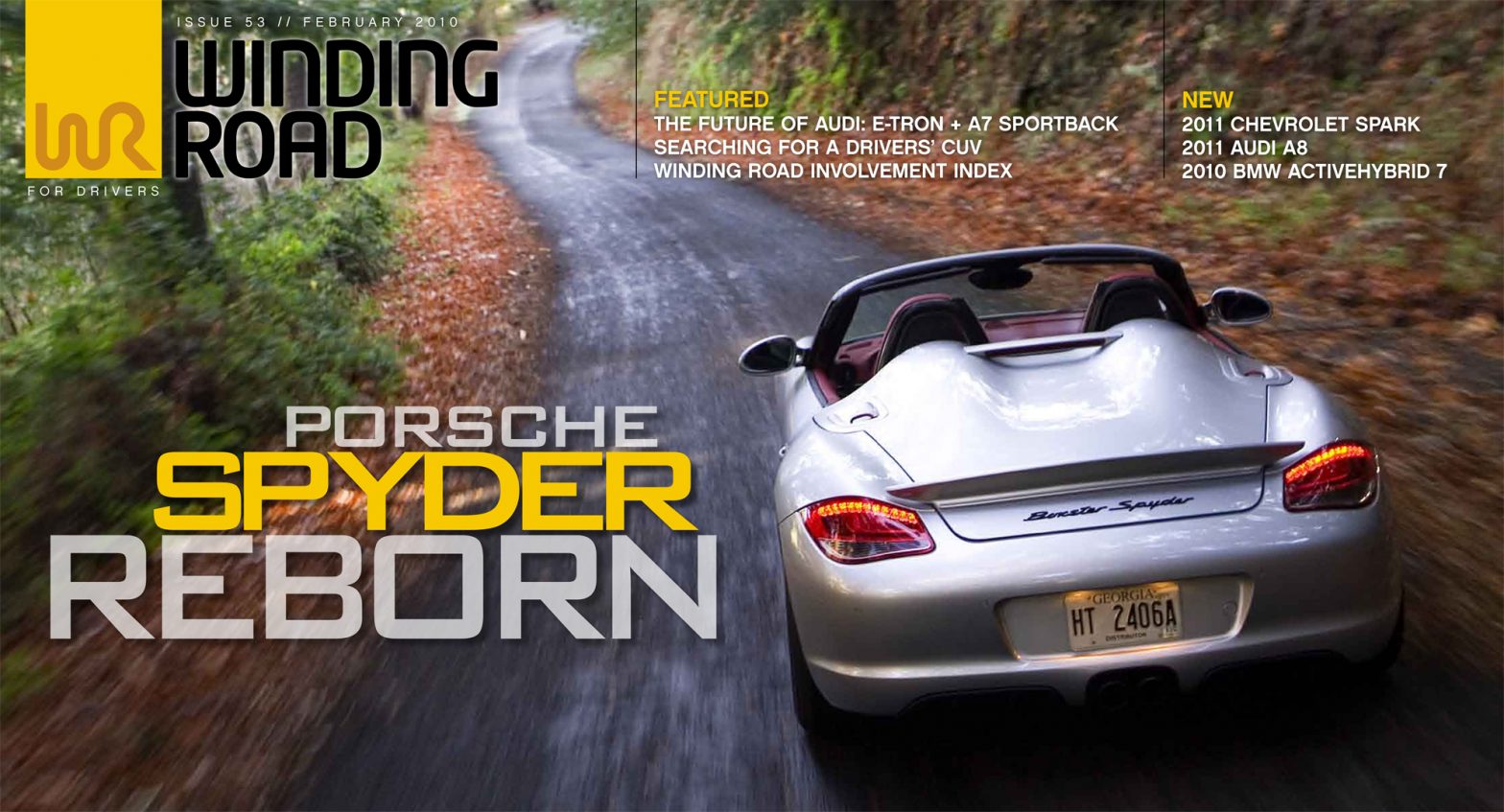 Even though WindingRoad.com still has that new website smell, our magazine hasn't missed a beat. Issue 53 of Winding Road is now available to read online, or you can buy and download a PDF.
This issue is chocked full of great stuff, including:
– Porsche Boxster Spyder
– Audi e-tron and A7 Sportback Concepts
– Chevrolet Spark
– Future Small Cars: Mini E, Mitsubishi i and i-MiEV, and Ford Fiesta
– CUV Comparo: Accord Crosstour vs. Mazda CX-7 vs. Mitsubishi Outlander GT
– Winding Road Involvement Index
Of course, there's a whole lot more inside the magazine, so stop whatever you're doing, and go read the latest issue of Winding Road in one of our two formats.
Click here to read online.
Click here to buy a downloadable PDF for only $1.49.
Remember, you can also buy a subscription to Winding Road PDFs for the low, low cost of only $4.99 for a one-year supply.