Winding Road iPad App: Subscriptions, Back Issues, And Full News Feed!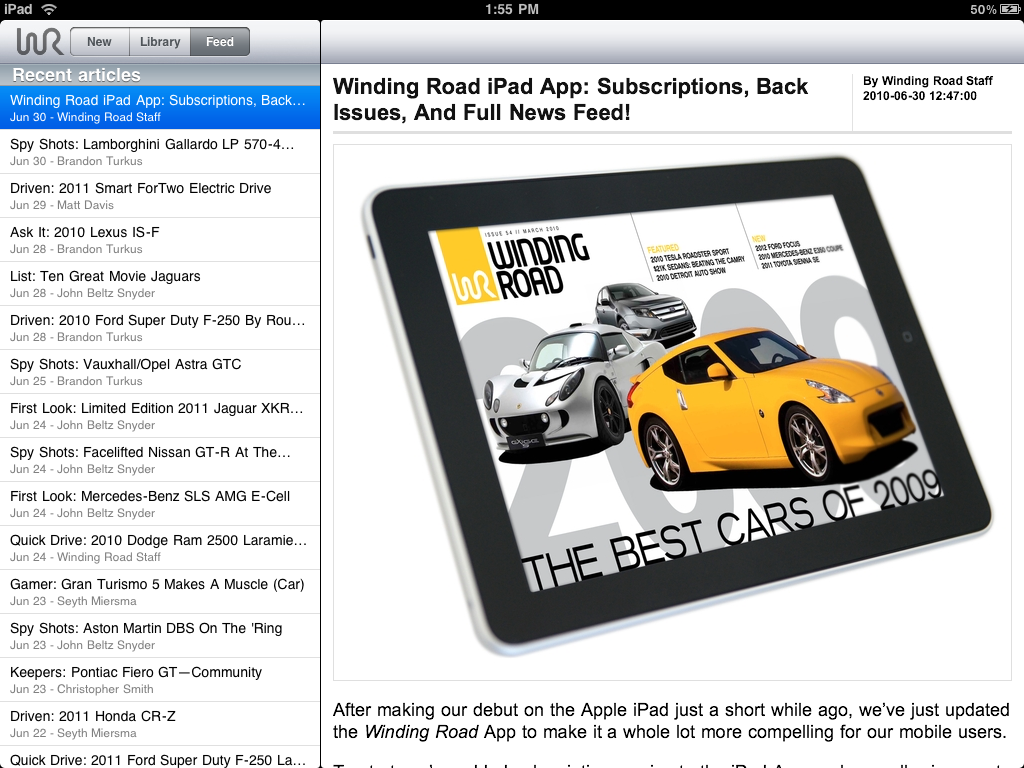 After making our debut on the Apple iPad just a short while ago, we've just updated the Winding Road App to make it a whole lot more compelling for our mobile users.
To start, we've added subscription service to the iPad App package, allowing you to download and read full issues of Winding Road's monthly digital magazine as soon as they are available. If you're not ready for a full subscription just yet, you can download individual issues of WR, including any from our back catalog, and save them to your library. (In response to popular request, we've also added the option to delete issues from your library, if you no longer wish to store them.)
The new App will feature new daily content as well; special drive reviews and original articles, designed and written especially for iPad users, that can be found in our Spotlight section.
Users will also have access to our full daily news feed from WindingRoad.com, full gallery views, and a lot more. Download the free Winding Road App today to check it out.