Video: You Be The Judge — Rubbin' or Wreckin'?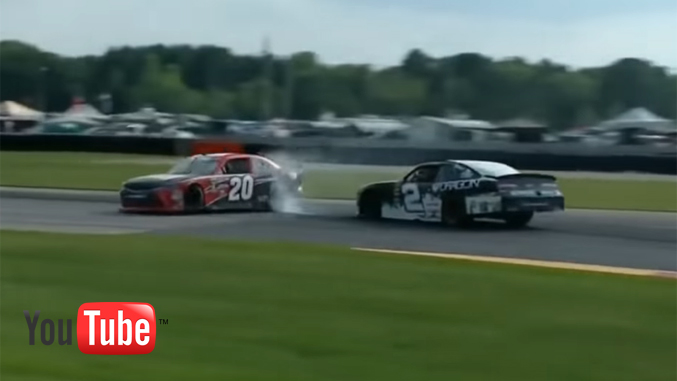 Last weekend, the NASCAR Xfinity Series traveled to Road America, Elkhart Lake, Wisconsin. Road America is one of the great road courses in the country and it is almost always entertaining to watch tube frame cars with big V-8s do their thing on a track like this (with no special kiddie layout for NASCAR as at Watkins Glen). Drivers we think of as road racers, like Andy Lally and Katherine Legge were there, along with SCCA graduates like Josh Bilicki and famous ex-NASCAR driver Bill Elliott.
As it happened, there was an interesting series of events toward the front of the pack involving Christopher Bell and pole sitter Matt Tifft. Commentators Dale Jarrett and Parker Klingerman — both drivers — disagree about whether the contact in T8 was incidental or illegal (the action starts at 5:22 in this clip):
What do you think, rubbin'? or wreckin'?