Video: W Motors Lykan HyperSport Stretches Its Legs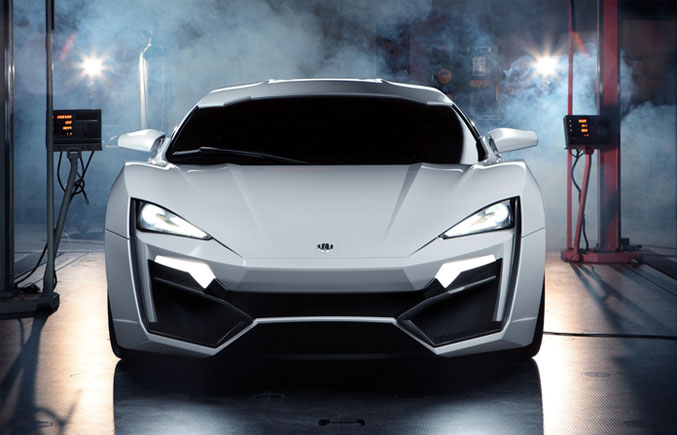 Dubai-based W Motors has unveiled footage of the new Lykan HyperSport getting a shakedown run at the Dubai Autodrome. Sporting a carbon fiber body and a biturbocharged flat-six churning out 750 horsepower, the Lykan brings some serious performance to the table with a 0-62mph sprint of 2.8 seconds and a top speed of 240mph. And with a gesture-controlled holographic infotainment display, gold wire upholstery stitching and LED headlights containing diamonds (with other jewels optionally available), it's little surprise that the bling factor of the HyperSport carries a hefty price tag with it.
Still, at $3.4 million, we can't help but wish the soundtrack was a bit more hypercar and a little less vacuum cleaner.
Check out our gallery of the W Motors Lykan HyperSport
here
.