Video: Radical SR8 RX Sets Record At Cholmondeley Pageant of Power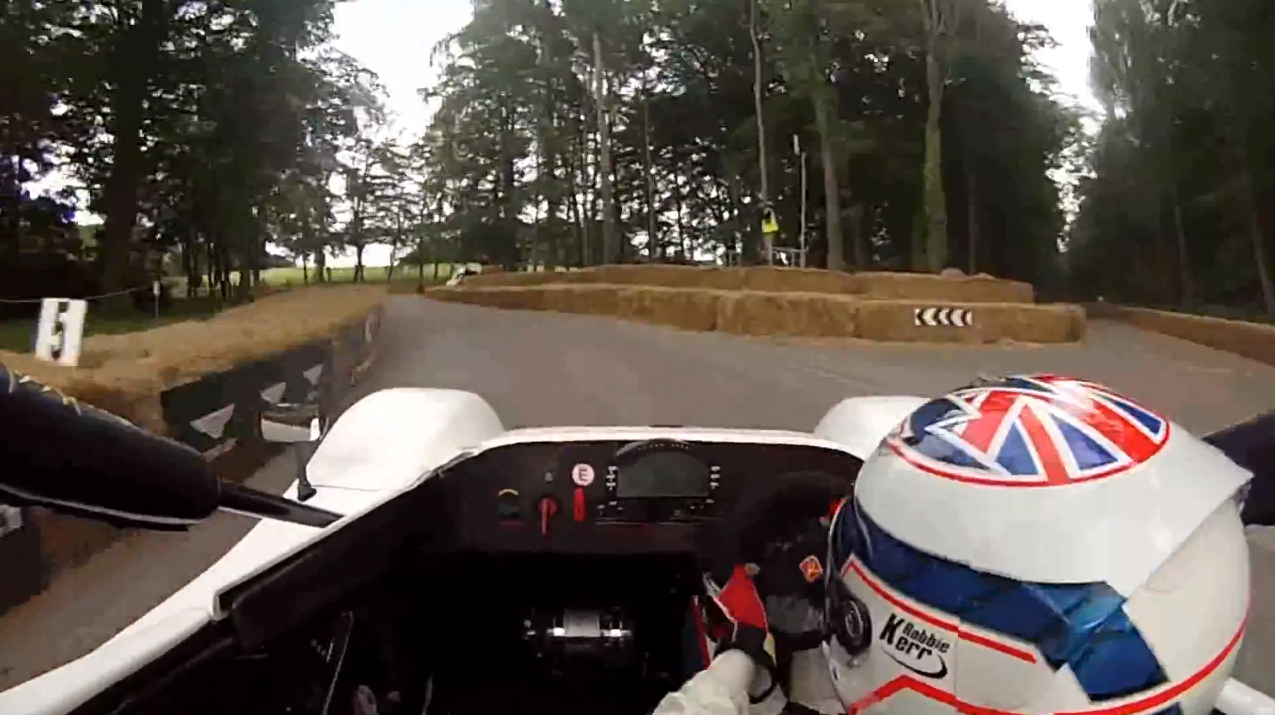 Need a little something to get your pulse up today? Try this video of driver Robbie Kerr's first event driving a Radical SR8 RX or the Cholmondeley course. In it, he sets a new course record of 55.29 seconds.
The Radical SR8 RX's 2.8-liter V-8 puts out 430 horsepower in a car that weighs just 1500 pounds. It can do 0-60 miles per hour in 2.7 seconds.
This drive of the 1.2-mile course in Cheshire, bested those of the Ariel Atom,
BAC Mono
, and Caterham SP300R, set a course record, and earned Kerr a Breitling watch.
Check out the speed run below.
Robbie Kerr gets airborne at Cholmondeley.