Video: Lotus Exige S Roadster Coming This Summer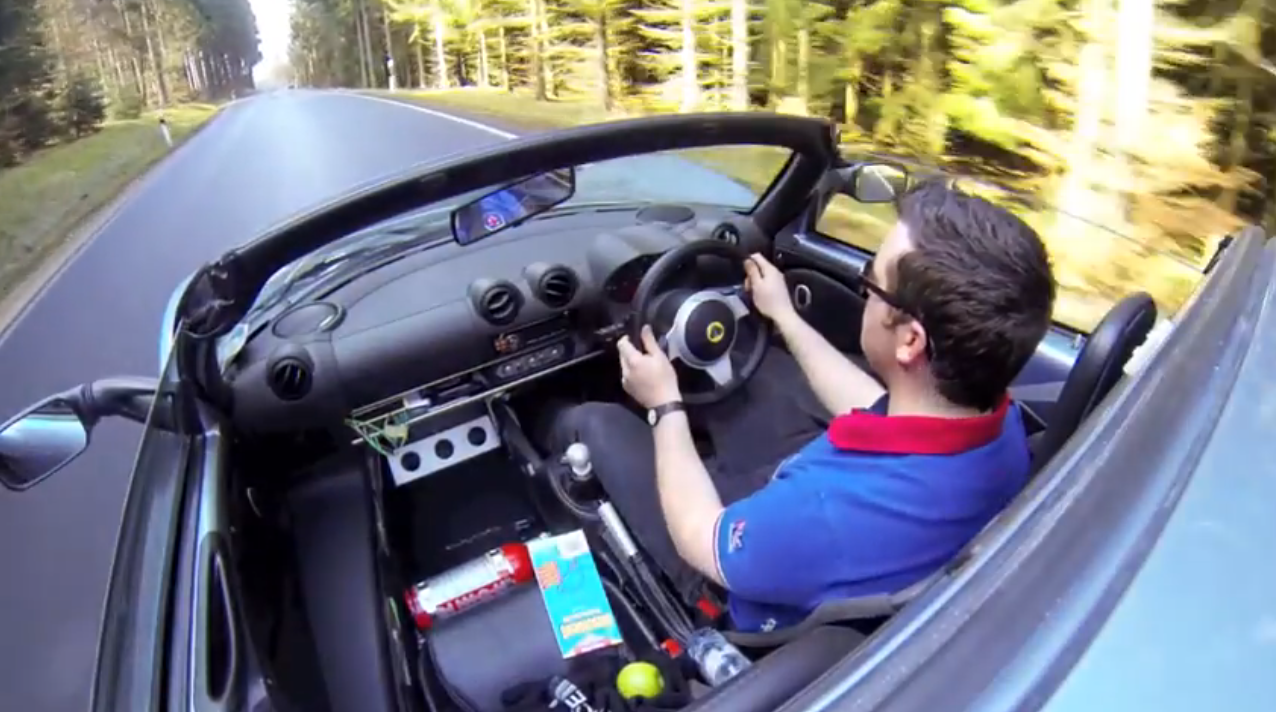 Lotus has published this fairly simple video to announce that it will be releasing a topless version of the Exige S in the summer of 2013. According to Lotus, the
Exige S Roadster
is in its final phases of testing, meaning it will be available in time for customers to enjoy some open-air motoring in some great weather.
The Exige S uses a supercharged 3.5-liter V-6 engine mounted amidships to produce 345 horsepower and 295 pound-feet of torque. In coupe form, it can do 0-60 in 3.8 seconds, with a top speed of 170 miles per hour. The Roadster will be just as fast to 60 miles per hour, but will have a top speed of just 145 mph. The roadster will actually weigh about 22 pounds less than the coupe.
The Roadster will offer the same features and options as the Exige S coupe in most respects, but will come with silver wheels, with the gold wheels found on the coupe as an option. The Roadster also doesn't offer the same front splitter, rear diffuser, and rear wing as the coupe it's based on.
As far as we know, though, the roofless version will only be available in Europe and Asia, and will not be offered in North America.
Check out the video below to see the Exige S Roadster in action.