Video: LaFerrari Spied At The Nurburgring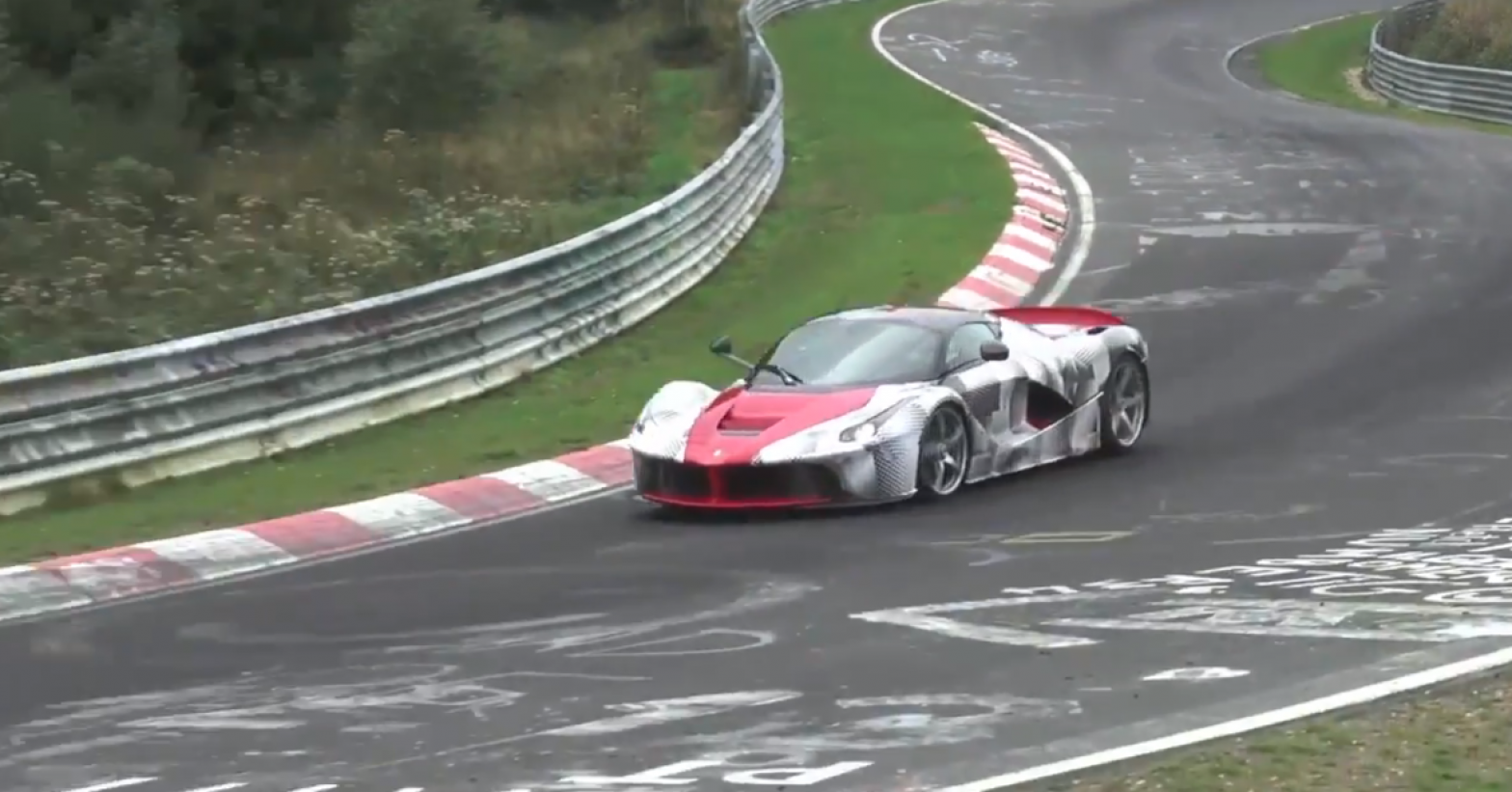 Some people have lamented the name. Others dislike the thought of a hybrid Prancing Horse. Say what you will about the
LaFerrari
, but after seeing it flogged during testing at the Nurburgring, there's no denying that it is a serious competitor.
Regardless of Ferrari's intentions for taking the trip to Germany, we relish the chance to see (and hear) the 963-horsepower LaFerrari tackle one of the world's greatest and most challenging tracks.
Scroll down to enjoy the video, or
click here
for more details about the LaFerrari.
And, for good measure, here's another video of the LaFerrari from last week.