Video: Krohn Racing Ferrari 458 Crashes Hard, Red Flags Le Mans Practice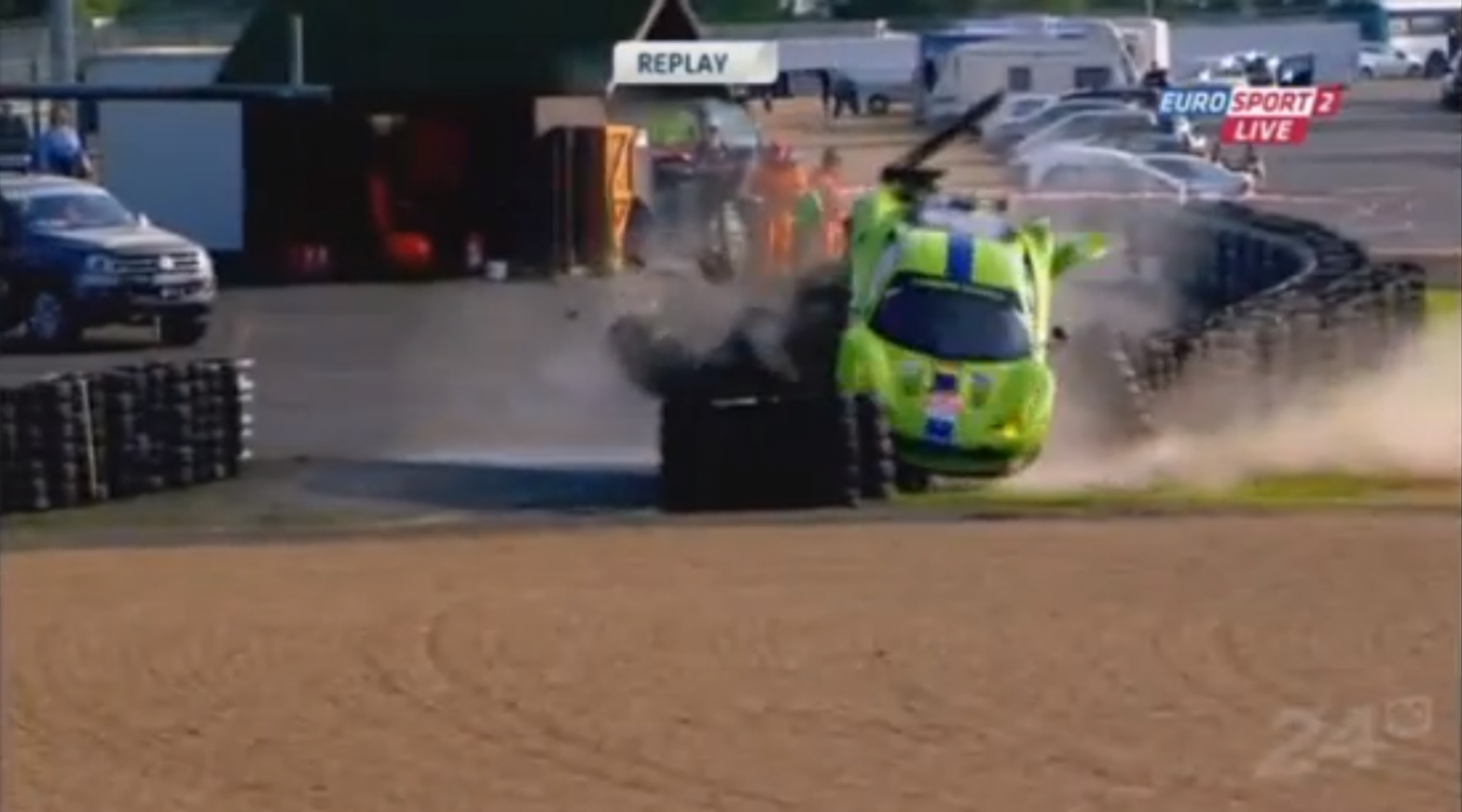 The green flag will wave on the 2013 24 Hours of Le Mans at 3:00pm, June 22 in France (10:00am on America's east coast). Until then, there's plenty of activity at the track as preparations continue for Saturday's start.
The highlight of today was the four-hour free practice session, which featured solid action until it ended in early and dramatic fashion, as Tracy Krohn slammed his Ferrari 458 Italia into the wall. Coming out of the right-hander after the Dunlop Bridge, Krohn appeared to lose the 458's tail, spinning out onto the damp grass and gravel and spearing into a tire wall. The damage to the wall was so severe that the session was red flagged and eventually ended altogether.
Until that point, the practice was dominated by Audi, which recorded the three fastest times. Toyota's two TS030 Hybrids were a distant fourth and fifth, running four to five seconds behind the best time of the lead R18. Racing in the GT classes was considerably closer, with the top four GTE Pro cars separated by just over a second.
Starting at 10:00pm tonight (4:00pm EST), the first session of qualifying practice will begin, giving every driver a chance to record their requisite five night laps. Teams will also be able to post a qualifying time to be used in the event of rain during tomorrow's session.
You can follow every track session at Radio Le Mans, and we'll be posting sporadic updates on lead up to Saturday's race.
UPDATE: Not surprisingly, the Krohn Racing Ferrari 458 Italia will not be taking part in tonight's qualifying.