Video: Driving The Drayson B12/69EV World-Record Electric Car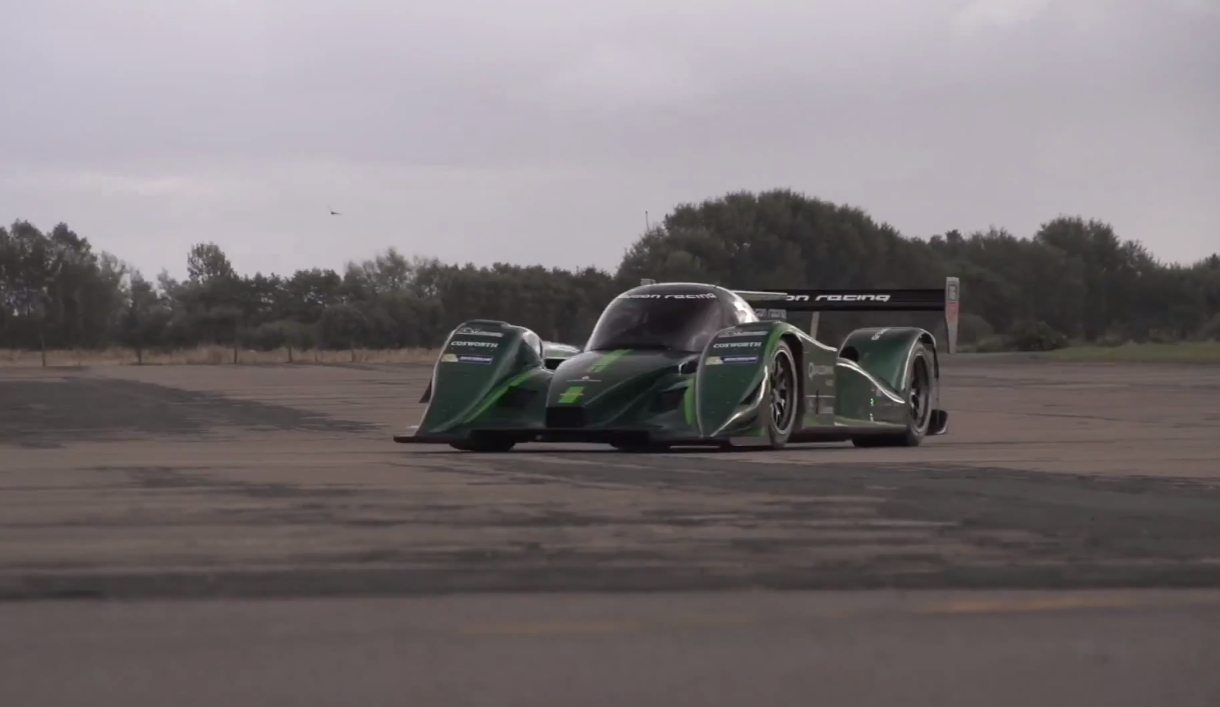 The Drayson B12/69EV offers 850 horsepower and about 2950 (!) pound-feet of torque. It does 0-60 in 2.9 seconds, with 0-100 miles per hour happening in just 5.0 seconds. When it posted its world record speed figures recently, it reached a top speed of 219 miles per hour. So, how does Chris Harris describe the drive?
"It's a spaceship."
"[Expletive deleted] me, it's fast!"
"Jeepers creepers, it's fast! And it's silent."
"Lordy, lordy, lordy, that's fast! Lordy, lordy, lordy that's fast!"
"It's the future. It's the future."
You get the point.
Harris also goes on to point out some of the interesting and odd details of the electric racecar. The steering wheel buttons and displays are fascinating and attractive.
Then he gets in a
Jaguar XFR-S
for a drag race to give us "context" as to how fast the Drayson car truly is.
Check out the video below. Perhaps you may start to think of an electric future as a bit less dreadful. Also, be sure to keep an eye on Drayson Racing when the team competes in the inaugural
FIA Formula E Championship
season beginning in September, 2014.