Video: Close Start And Finish In Spec MX-5 Test Race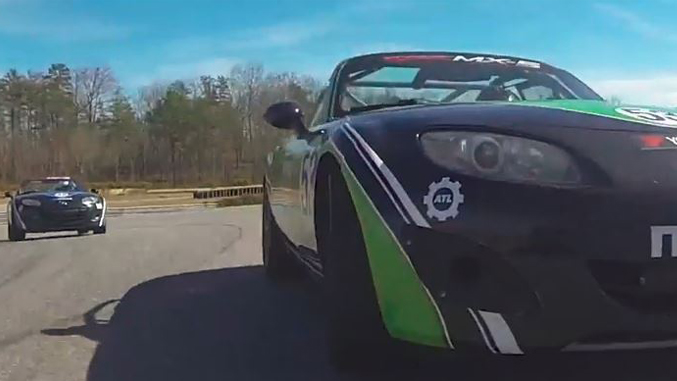 The Spec MX-5 Challenge series recently ran a test day to shake down its 2018 Spec MX-5 race cars. The day included a test race because there's nothing like the real thing to find flaws in the cars or in operating procedures.
As expected with a fully spec formula (the cars are all built, set up and maintained identically by the series), there was some close racing. Here we see the start from the rear view camera of Nick Bruni's car:
And then we jump to the front-facing view from race winner Manny Martinez' car, where we see a photo finish:
The Spec MX-5 Challenge season, with a $100,000 top prize, starts in March. You may still be able to get in if this sounds interesting.
More information at: www.specmx-5.com
Or contact Jeff Sexton (central region): [email protected] or Todd Lamb (east region): [email protected]peedwerks.com