Video: Chris Harris Gets Sideways in the Porsche 918 Spyder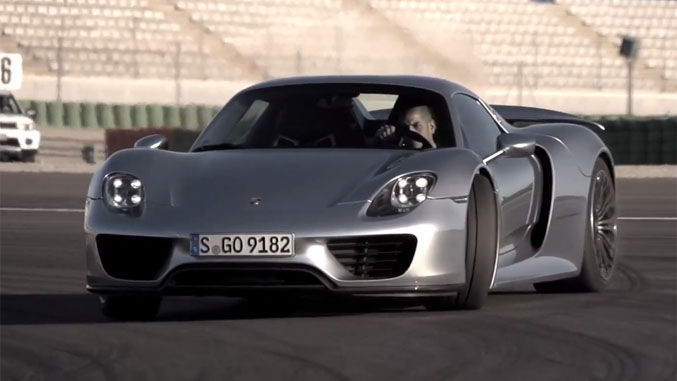 We're not sure if we've ever seen DRIVE's Chris Harris appear genuinely frightened before. But on Chris' first drive of the production-ready Porsche 918 Sypder on a hot lap around Valencia circuit, his typical composure is clearly rattled.
So high is the performance envelope of the 918, we're told, that Chris isn't sure he's willing to take all the electronic assistance off, as he feels there's some "…stuff going on that feels quite grown up to me." With 887 combined horsepower between the 4.6-liter V8 and the two electric motors, it's no surprise that it might take a bit of courage – and a whole lot of skill – to pilot the 918 at its limit.
Eventually though, Chris summons the nerve to send the electronic nannies on break, and the results are spectacular.
"Am I having fun? Yes I am."
We don't doubt it.