Video: Bugatti Veyron Grand Sport Vitesse World Record Car Taken To Its Limit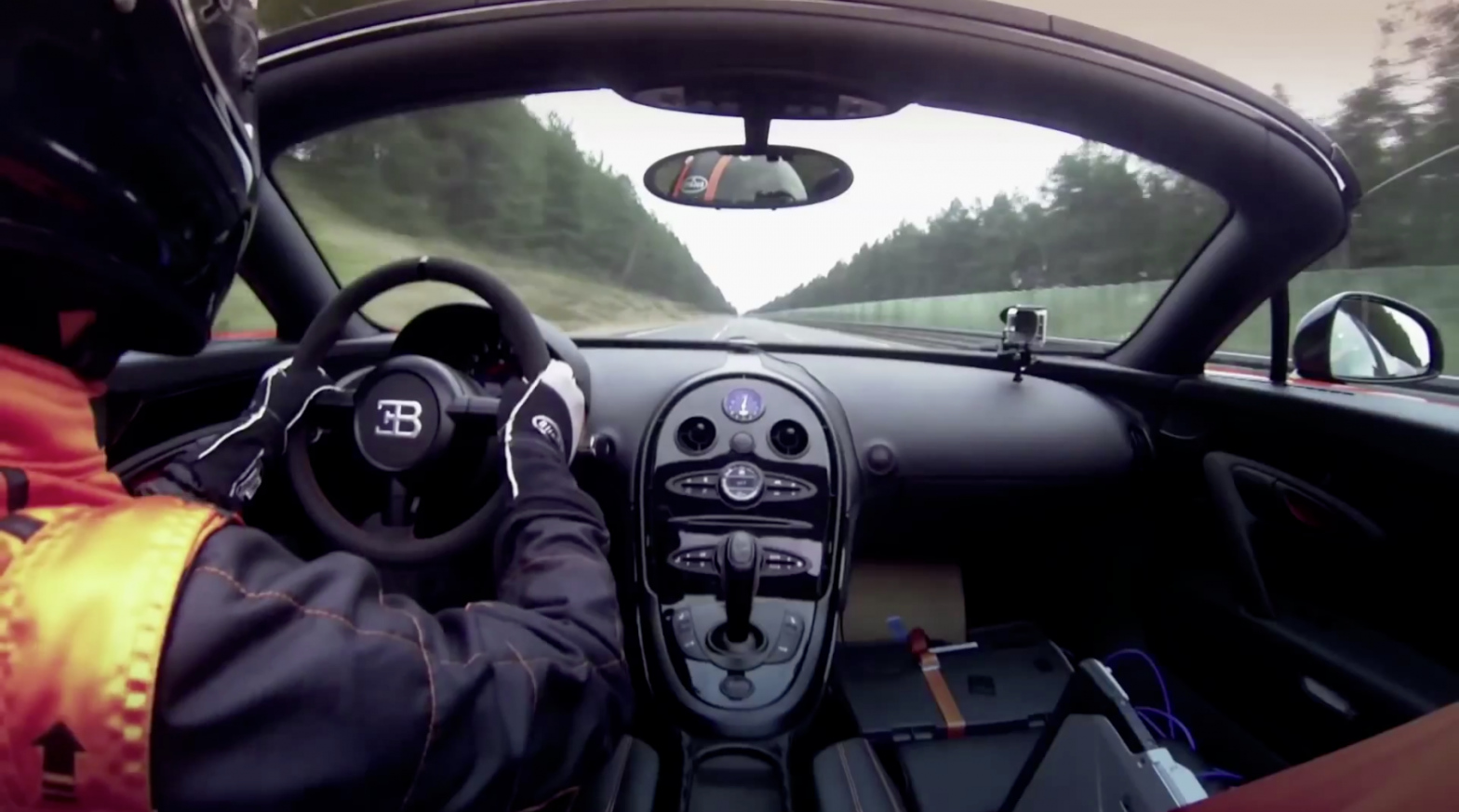 Few things in life are as glorious as a fast, top-down drive through the country. Engine purring, wind rippling through your hair, it rarely seems necessary to do much over 80 miles per hour. Arguably, that's the weakness of convertibles—they just aren't that enjoyable when going really quick.
Most convertibles are not the
Bugatti Veyron Grand Sport Vitesse World Record Car
, though. The GSV World Record Car is essentially a Grand Sport Vitesse sans speed limiter, making what was once a 233-mph maximum a 254-mph maximum. Other than the removal of the limiter, the World Record Car isn't all that different from your run-of-the-mill Grand Sport Vitesse. There's still a quad-turbocharged, sixteen-cylinder engine churning out 1200 horsepower, making it one of the most powerful cars money can buy.
In this video, originally posted on
Bugatti's YouTube channel
, Chinese racing driver Anthony Liu takes it right on up to 254 on Volkswagen's Ehra-Lessien test track. Oh yeah, Liu does this
without a freaking roof
. There will be eight World Record Vitesses built, at a starting price of $2.6 million.