Video: Autocar Takes the Porsche Macan On and Off-Road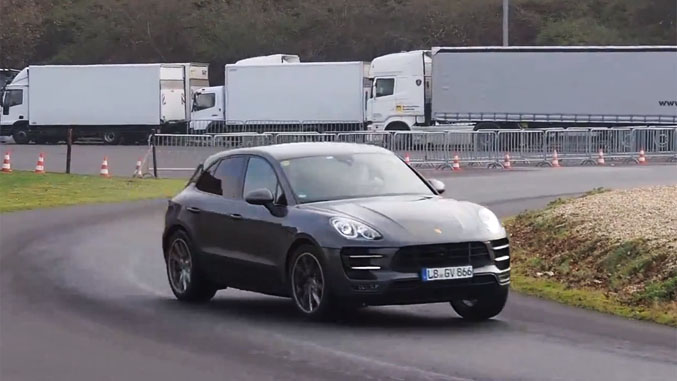 Since its debut at the Los Angeles Auto Show last month, additional details about the new "baby Cayenne" have been relatively scarce, and driving impressions have been even harder to come by. Fortunately, the folks at Autocar got a chance to ride shotgun in the Macan with some of Porsche's engineers, putting the new SUV through its paces both on and off road.
The variant in use here is the V6 diesel model, which generates a peak output of 258 hp and 428 ft-lb of torque. Much to our surprise, we
recently learned
that this particular model would be coming to the US instead of the four cylinder offerings that will be available in Europe. However, it may be as long as a year after the Macan's release before this particular variant hits American shores.
Since diesel technology does not enjoy a reputation for zero-compromise performance, some might expect this particular Macan to be a bit of a dog. But as this video shows, it has no problem hustling around a twisty road with a healthy dose of finesse. And lest we assume this SUV is merely all show and no go on unpaved surfaces, the same vehicle is put to the test off-road, showcasing its height-adjustable air suspension and hill climbing and descent prowess.