Video: 2014 Subaru WRX STI Caught Testing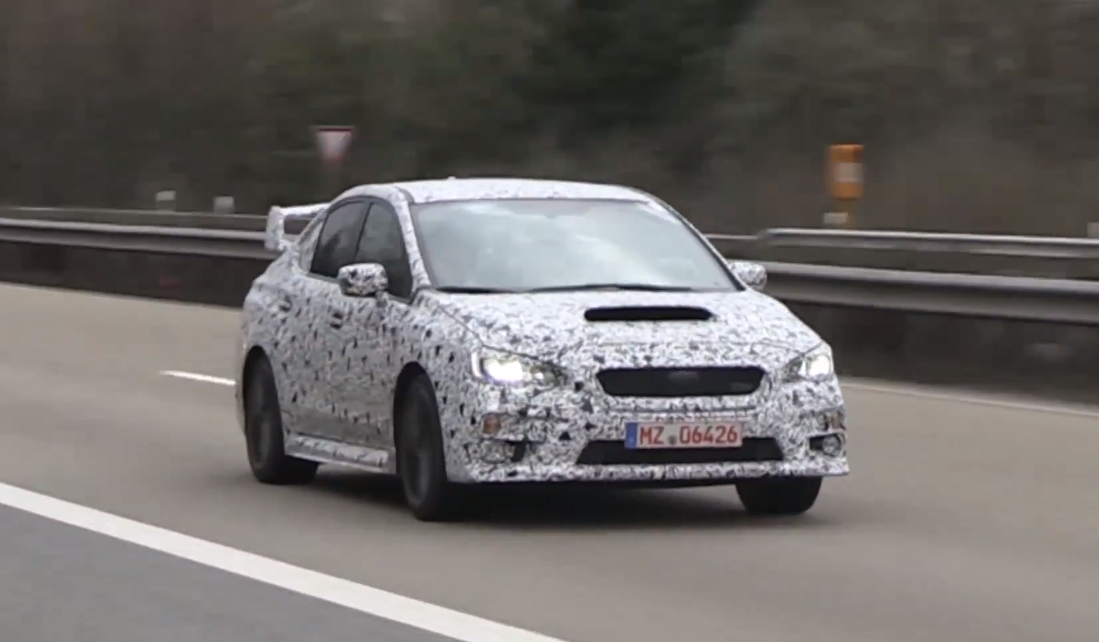 Subaru has been testing the new WRX STI out on open roads, and spy photographers have caught some video of it in action. Over at the
WorldCarFans YouTube channel
, we found this video of the refreshed Scooby sedan wearing full camouflage.
Despite attempts to cover up some of the features, we can still make out some of the lines of the new STI in this motion footage. We get a good look at its updated front and rear fascia, and can make out the somewhat staid fenders, which don't look as boldly protruding as the current model (perhaps that's the camo doing it's job, though).
We're eagerly awaiting the new WRX and STI, and will be sure to post updates as they become available. For now, we'll content ourselves with this video, as well as the exciting photos of the
WRX concept
that debuted earlier this year.
Have a look at the 2014 STI in the video below.