Video: 2014 Porsche 911 Targa Spied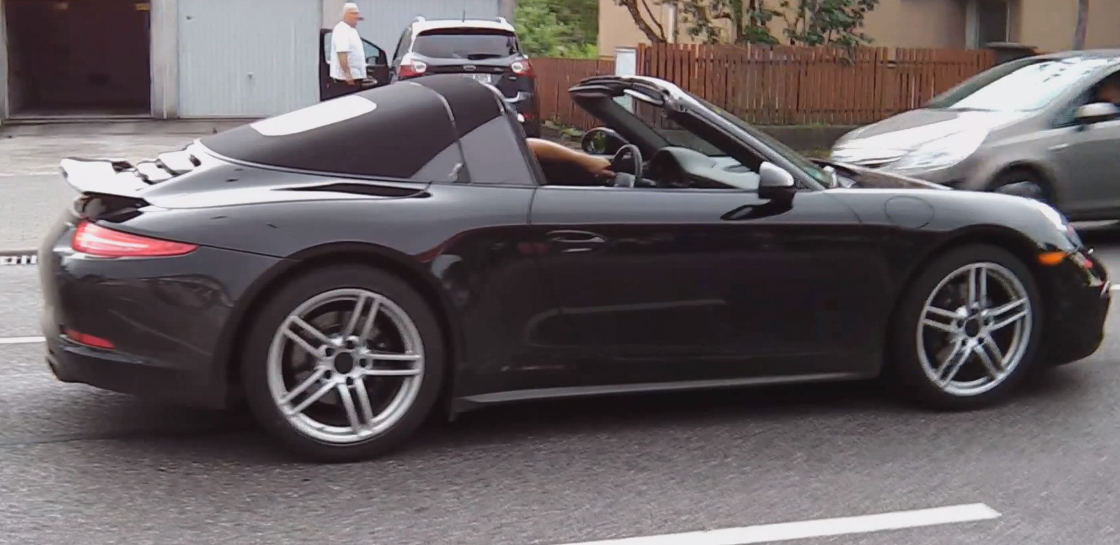 It looks as though the Targa is next Porsche 911 to join the lineup, and these videos allow us a good look at it with little to disguise it.
YouTube user
DrGumoLunatic
recently posted a video of the 991 Targa caught in traffic in Stuttgart, Germany with its top off.
The 997 generation of Porsche 911 Targa has that trick retractable glass roof that slides back to let in the wind and sun. For the 991, though it appears as though the Targa will have a removable glass panel, nice, thick B-pillars, as well as other updates as it joins the rest
of
the
lineup
.
In addition to this new video, is a slightly older one showing the car with its removable top in place, disguised under canvas.