Updated Again: Austin To Host Formula 1 Grand Prix Beginning 2012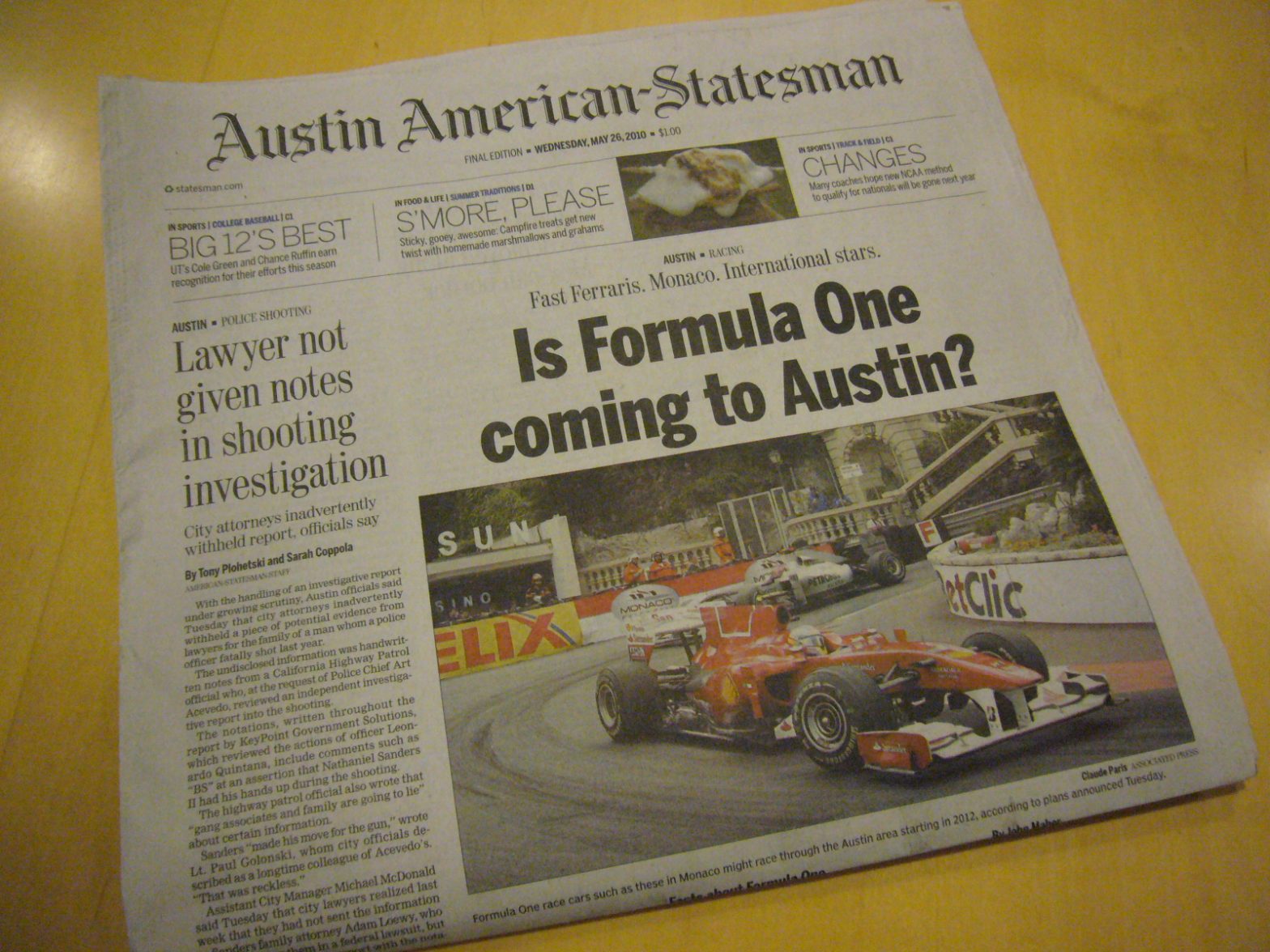 Since we reported that a U.S. Grand Prix would be coming to Austin, Texas in 2012, a few more details have emerged, by way of the Austin American-Statesman.
After recent speculations putting a possible Formula 1 race in the New York area, Austin has finally been chosen to host the event from 2012 to 2021. Tavo Hellmund of Full Throttle Productions has been in contact with Formula One for years, and says the bidding process to host a grand prix cost over $1 million. That's a mere drop in the bucket when compared to the cost to build a track and facility. The event, though, could mean great things for the Austin economy (an economic equivalent to the Super Bowl), placing the city among an elite few worldwide that host Formula 1 grands prix. Hellmund did not reveal an investment group, but stated that no state or city money would be used to build the track.
As for the track, it will be at least three miles long. which is expected to require 600 to 1000 acres of land. A call to the Texas Comptrollers office reveals that, while a specific site has not yet been chosen, it should be within ten miles of the Austin-Bergstrom International Airport. According to the latest from the Statesman, a track site has been secured, likely along the Texas 130 corridor, though Full Throttle would not disclose the exact location.
The German engineering firm responsible for numerous Formula 1 tracks, Tilke GmbH, has been hired for this project. To build the venue could cost an esimated $250 million.
At Winding Road, we are very excited for Formula 1 to return to the United States, and we look forward to ten years of the world's best drivers competing at the soon-to-be Austin track.