This Weekend: Eibach Toyota Meet!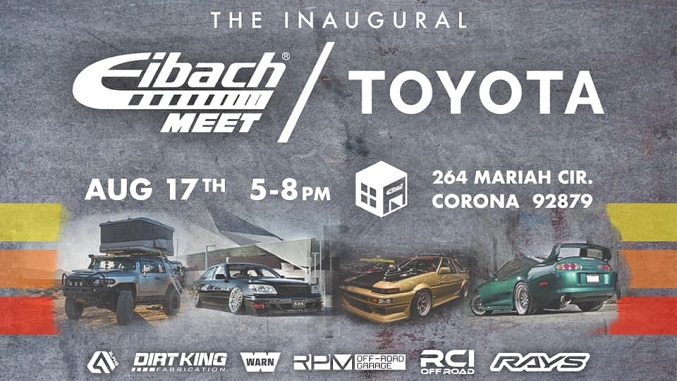 If you're in Southern California this weekend, you won't want to miss Eibach's inaugural Toyota Meet. The world-renowned aftermarket suspension manufacturer is hosting the event at their humble USA abode in Corona, festivities kick off at 5:00 PM and go until 8 PM this Saturday the 17th.
All Toyota and Lexus models welcome! According to the Facebook event page, if you plan to show your car in the event, please email [email protected] so they can get an idea of numbers, as well as how to group cars together. You won't have to, spring… for anything either, free entry!