The Stig, In Pumpkin Form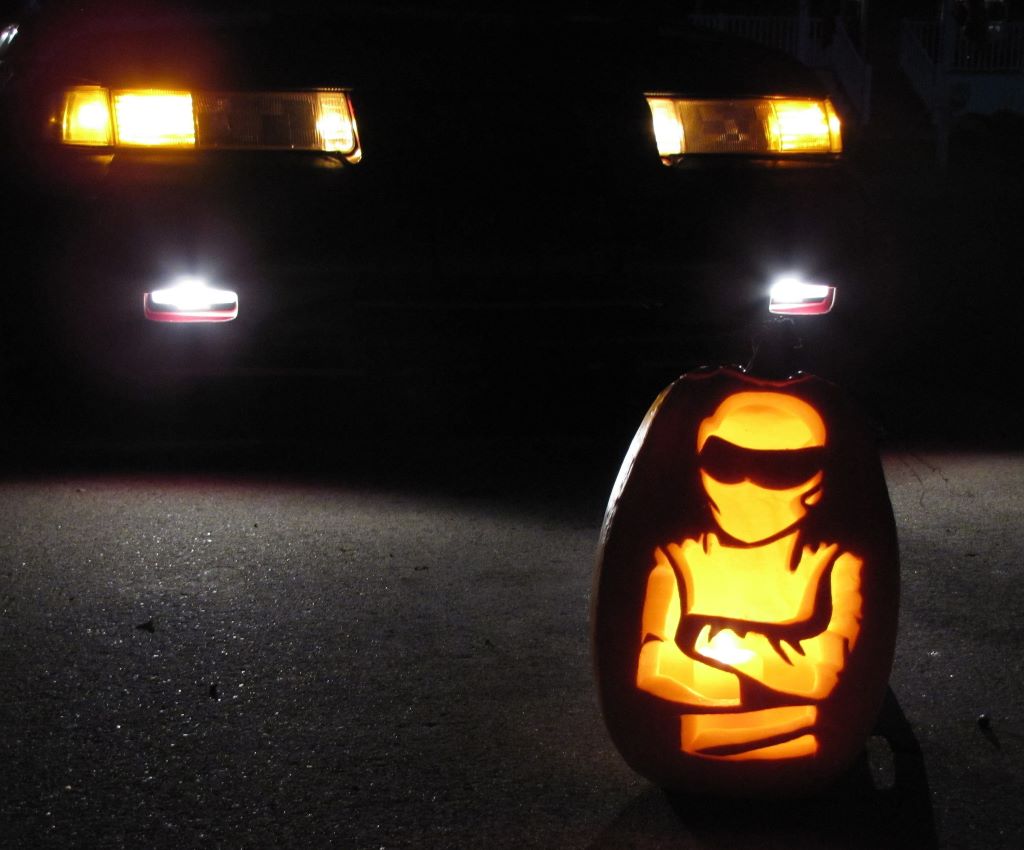 Winding Road contributor Chris Smith ("Flip This Car," "Secondhand Gems") showed us this jack-o-lantern, burning bright with the image of The Stig, from BBC's Top Gear. Carved by an unnamed friend of Mr. Smth, it sure looks spooky in front of that Ford Taurus SHO.
Happy Halloween, everybody.