Targa Newfoundland Under New Management And To Return In 2020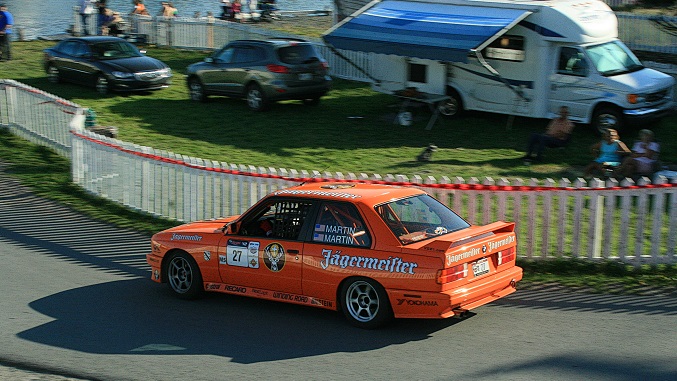 News from way up north! The world-famous Targa Newfoundland is under new ownership and on the calendar for some time in 2020, after a hiatus in 2019. We had the privilege of running the Targa in 2012 and it was a blast. Fun fact: St. John's, Newfoundland is closer to Reykjavik, Iceland than it is to Austin, Texas! Check out the press release from the TN Facebook group below:
ST. JOHN'S (Thursday, Nov. 7, 2019) — New ownership, fresh enthusiasm and an injection of resources will propel North America's storied open road motorsport event into its third decade with renewed optimism and a proven management team, the owner of Targa Newfoundland announced here today.
Targa Newfoundland Motorsports Club Inc. and Newfoundland International Motorsports Limited, the organizer and owner respectively of the annual Targa Newfoundland rally, will be sold to a company headed by Canadian Wes Thompson, Targa founder Robert Giannou announced.
Two events run under the Targa umbrella will continue to be organized and managed from St. John's and will rely on the proven management team and talented volunteer base. Preparations for the July Targa Bambina event and September 2020 Targa Newfoundland are currently underway. Final details of the sale are being completed and the transaction is expected to close in November. .
The 2019 Targa Newfoundland event was postponed to 2020 due to a late drop in entries. The annual event had run continuously under Giannou's stewardship from the first Targa in September of 2002.
"Targa Newfoundland is well known as a first-class product with a first-class management group," Thompson says. "I've come to realize that Robert and his team know what they're doing. They already know what works, and what might be improved. Their enthusiasm is infectious."
Organizer and founder Giannou will be contracted to the event to ensure continuity, Thompson says.
Since 2002, Targa Newfoundland has earned a reputation as a challenging six-day motoring adventure over the paved roads of eastern and central Newfoundland, hosted by welcoming communities and set against the dramatic backdrop of Newfoundland's rugged landscape. The event offers three distinct driving challenges: a traditional distance-speed-time rally that emphasizes precision, a full-throttle, closed-road competition for race-prepared cars and a non-competitive drive for sporting cars and their owners.
Modelled on the very successful Targa Tasmania rally in Australia, it has drawn eager competitors from as far away as Australia, New Zealand, Germany, Belgium, the Bahamas and the Turks & Caicos islands, the U.K. and the U.S. as well as from across Canada. The week-long event has attracted thousands of visitors to Newfoundland over the years in the form of competitors, crews, volunteers and fans who come to see a competition unlike any in North America. The event runs with the sanction of the Province of Newfoundland & Labrador.