Sweeney & Jones Earn Mazda Club Factory Drives in Spec MX-5 Challenge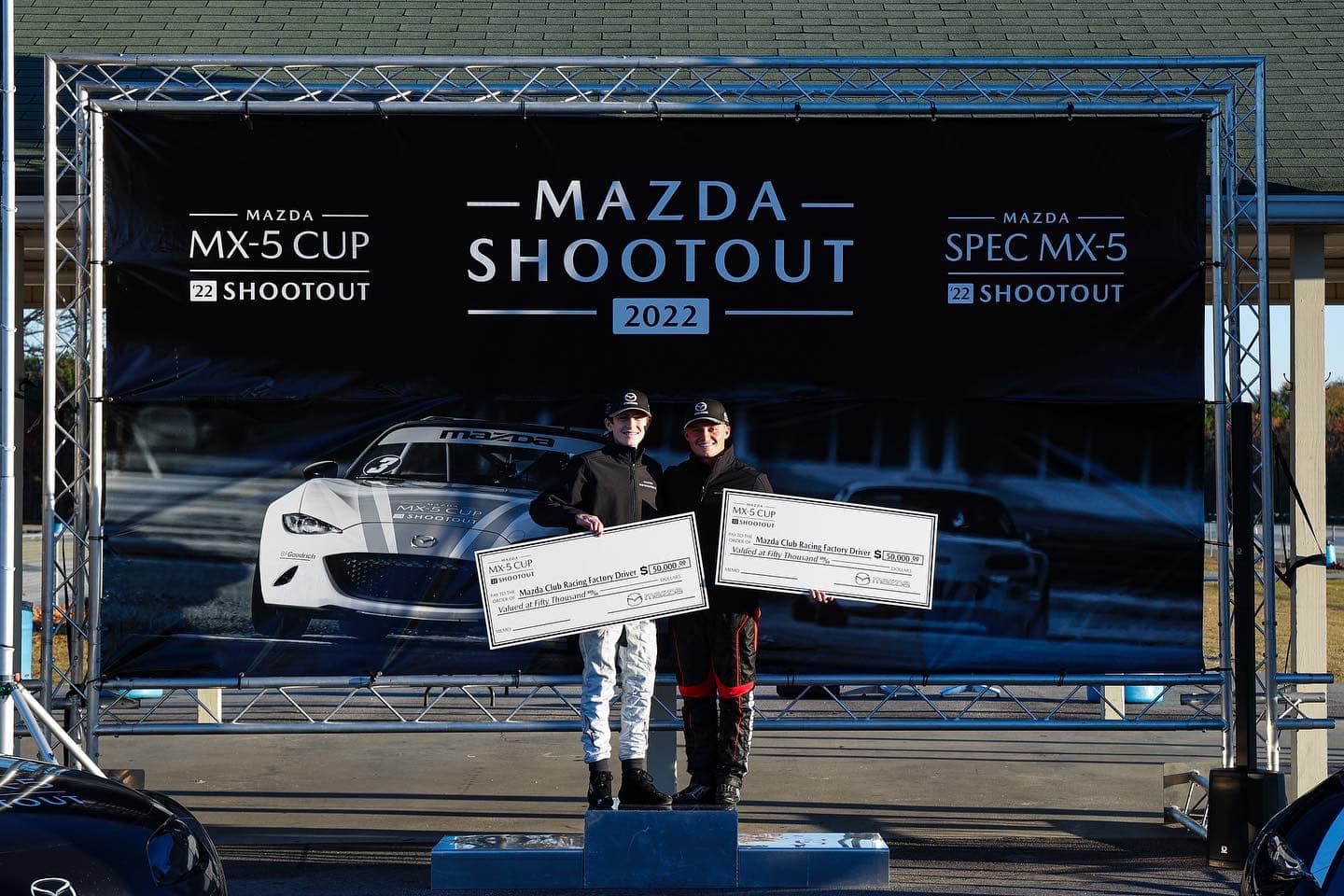 After two days of driving, several meetings, and multiple sessions spent reviewing data at Carolina Motorsports Park in Kershaw, South Carolina, two karting stars were selected to be Mazda club racing factory drivers to race in the Spec MX-5 Challenge Series.
Both Reid Sweeney & Chase Jones won the coveted 2022 Mazda Motorsports Spec MX-5 Challenge Shootout, each earning a $50,000 scholarship funded by Mazda Motorsports to compete in the 2023 Spec MX-5 Challenge Series Presented by Toyo Tires.
Operating three identical cars, Advanced Autosports tended to the Spec MX-5 cars, with every driver receiving their own set of Toyo Tires for the duration of the event.
The Spec MX-5 judging panel was composed of professional race car drivers Max Papis and Stevan McAleer, former MX-5 Cup scholarship winners Chris Nunes and Connor Zilisch, and Pagid Motorsports Director – Americas Jim Emerson.
Following an extensive evaluation from the Spec MX-5 judges, both Sweeney & Jones were determined to be the racers that best embodied Mazda's ideals and speed.
Read more via Spec MX-5 here.