Suzuki, BMW, And Aston Martin Release Apps For Christmas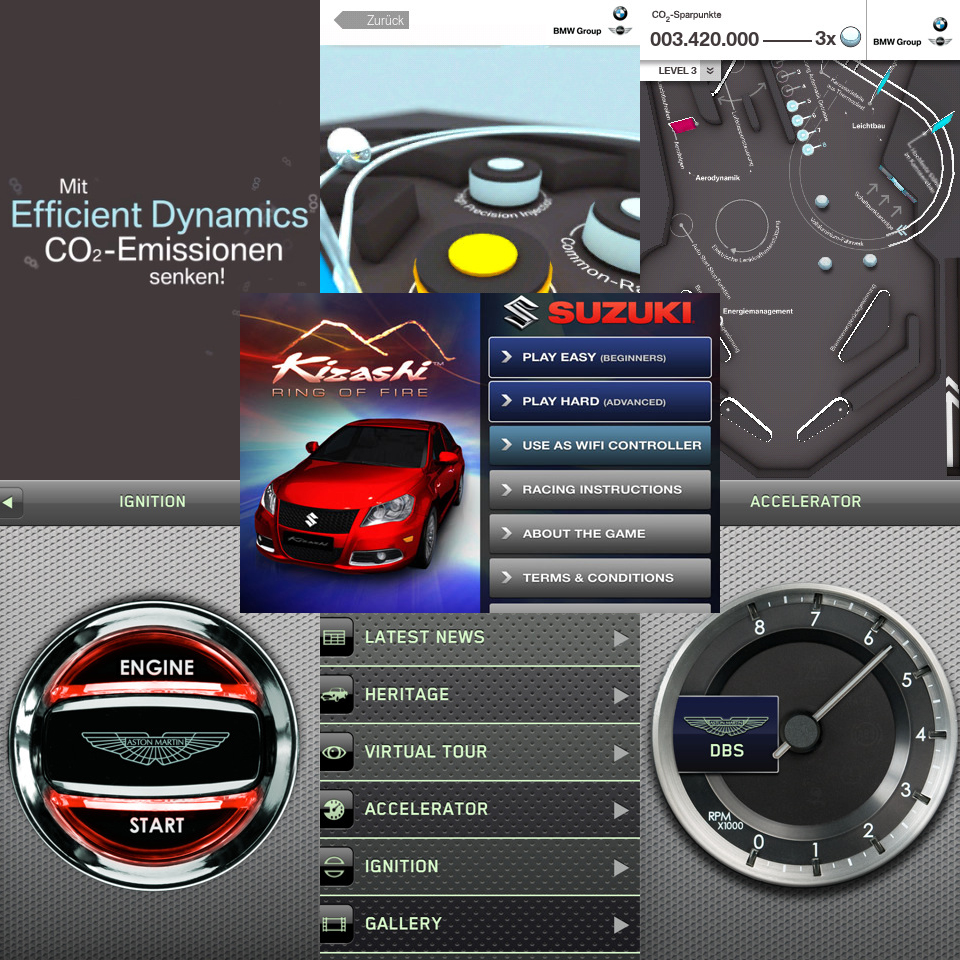 Are you planning on Santa Claus bringing you an Apple iPhone, iPod touch, or iPad? If so, make sure to check out the iTunes App Store, as Suzuki, BMW, and Aston Martin have all released some fun, product-oriented apps, just in time for Christmas.
Suzuki's
Kizashi: Ring of Fire
was inspired by the manufacturer's massive road trip from Tokyo to Los Angeles. Racing takes place in four different locales, with players piloting a Kizashi SE in Tokyo and Siberia, and a Kizashi GTS in Alaska and Los Angeles. Bonuses are scattered throughout the stage that will allow players to enter a "super-fast warp mode." Kizashi: Ring of Fire is also unique in that it is the first game to use Brass Monkey's remote control technology, which essentially turns your Apple device into a steering wheel.
BMW is offering a pinball application
, which highlights the steps the manufacturer is taking to reduce carbon emissions with its Efficient Dynamics technology. It plays much like normal pinball, with players scoring points for hitting certain elements of the game. The twist is that the points represent carbon reduction, and each bumper in the game represents one of BMW's Efficient Dynamics technologies. Hitting the bumpers unlocks that tech and increases your carbon-reduction points total. Accumulate enough points and you will jump to the next level, which features additional technologies. Getting to level three unlocks a multi-ball mode that represents the combined implementation of all of BMW's ED techs.
Aston Martin's Explore app
, will allow players to access exclusive content, including detailed tours of the manufacturer's Gaydon, UK headquarters, including design and manufacturing facilities. An accurate accelerometer is included, along with sound clips of the entire Aston Martin range being rung out on the track. Finally, users will get to view and listen to never before seen images and sound clips.
Kizashi: Ring of Fire is a free download for iPhone, iPod touch, and iPad, and is available now. BMW's Efficient Dynamics Pinball is also free for iPhone, iPod touch, and iPad and is ready for download. Aston Martin's Explore app can be downloaded for free to your iPhone or iPod touch today. An iPad and premium content version of Explore will be available in early 2011.