Super Bowl Ads: It's Seinfeld Versus Leno For The First NSX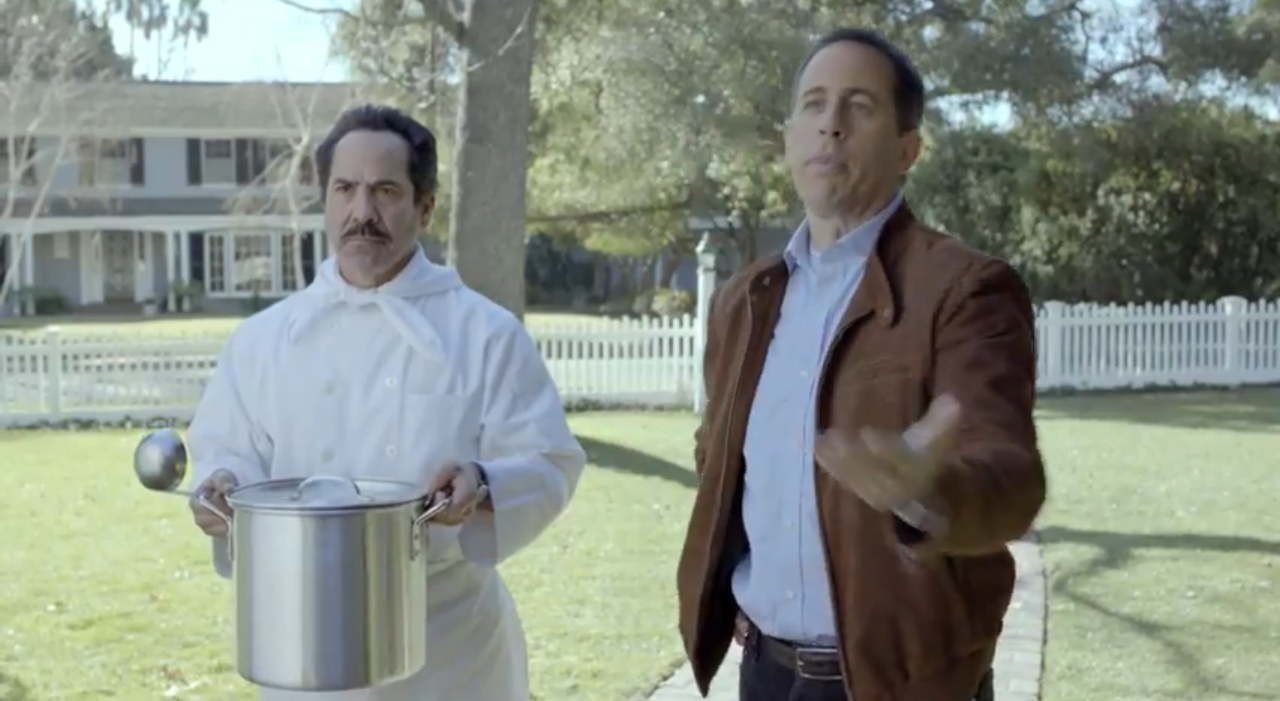 Jerry Seinfeld's love affair with Porsche appears to be at an end, as the funny man is starring in a 60-second TV add for Acura, set to air during the Super Bowl on Sunday. Joining Seinfeld is the
new NSX
, a slightly perturbed owner, and Jay Leno. And there's a rocket pack.
The gist of the video is that Jerry Seinfeld wants an Acura NSX. He doesn't just want any ole' hybrid supercar though. No, he wants the first new NSX built at Honda's plant in Ohio. The problem is, the current occupier of the number one spot isn't interested in giving it up. Jerry pulls out all the stops to persuade Mr. Number One to give up his spot, including calling in the Soup Nazi. Just when Jerry has Mr. Number One convinced, Jay Leno swoops in (literally) and snags the keys.
The spot we have below is called Transactions, and is an extended version of the commercial that will air during the third quarter of the Super Bowl. That spot will only run for 60 seconds.
Transactions