Super Bowl Ads: Hyundai Brings Cheetah, Humming, And Heimlich To Big Game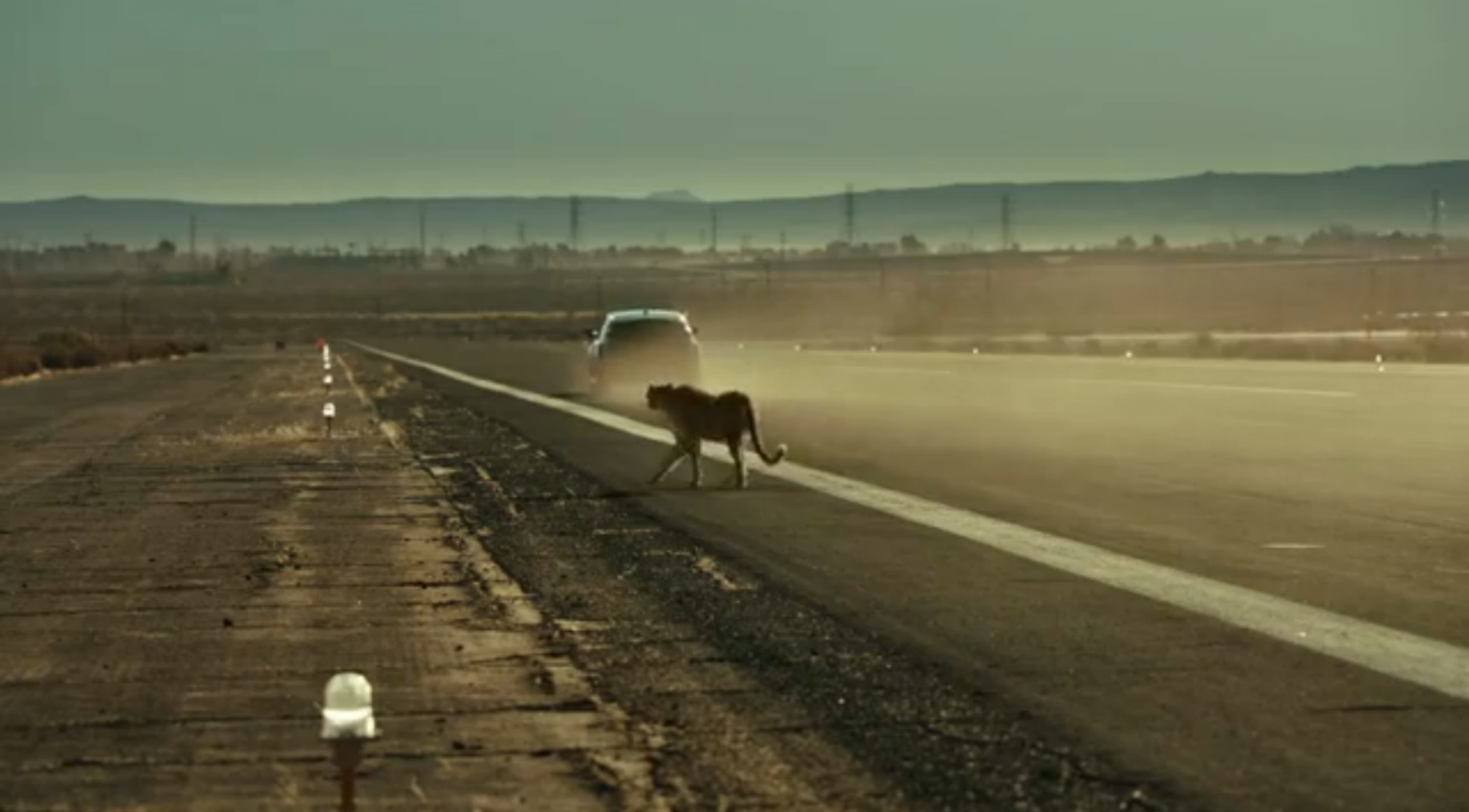 Hyundai is planning on bringing five ads to this year's Super Bowl. With less than a week before the big game, three of the spots have been previewed via YouTube.
The first highlights the upcoming
Veloster Turbo
and is called
Cheetah
. Featuring a sprint between the blown Hyundai and the world's fastest ground animal, the race takes an unexpected turn for a certain cheetah's human handler. We would be curious to see the outcome of the actual race. With some specimens of the big cat hitting 60 miles per hour in the three-second range, we'd be curious to see if the Hyundai could catch up down the line.
The second spot is called All For One, and doesn't so much advertise a product, as it instead demonstrates the mindset of the staff at Hyundai and its Montgomery, Alabama manufacturing plant in particular. The spot features staff and line workers helping out a fellow employee by humming and singing the theme song from Rocky, "Gonna Fly Now," inspiring him to try harder.
The final spot,
Think Fast
, features a man driving his boss, named Bob, to a business meeting in a
Hyundai Genesis Coupe
. While Bob is lecturing, he passes out. In an attempt to revive his boss, the driver slams on the brakes, throws the car into reverse, slams the brakes again, and zips forward. He repeats this automotive Heimlich Maneuver until Bob regains consciousness. Look for more of Bob in Hyundai ads, as he's to become a recurring character.
Cheetah
All For One
Think Fast