Stop By Winding Road's Office This Weekend, For Swag!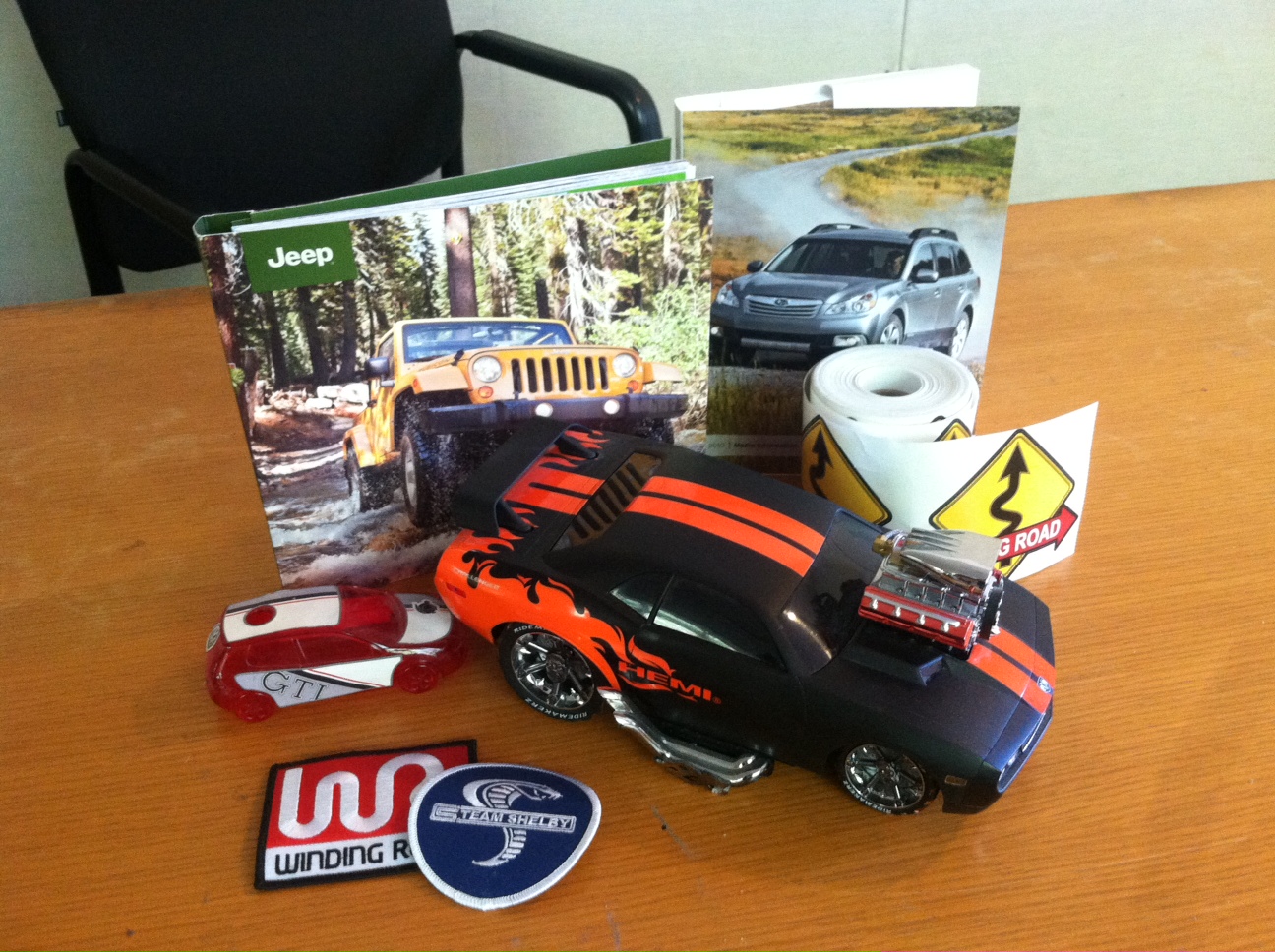 Loyal readers,
Winding Road is in the midst of moving out of our current editorial office in Ypsilanti, MI. Though our staff and our office is pretty tiny, this moving process has revealed a few truths to us:
1. We rarely throw anything away.
2. We seem to be averaging about one new press kit for a car model/model year brand lineup/new automotive feature set every couple of days. Multiply that since the last time we cleaned house, and, well, you get a lot of press kits.
3. Someone, at some point, on our staff, ordered way too many coffee mugs, t-shirts, key chains, and pins.
4. We think you guys should take this stuff off of our hands.
Yeah, we've got a lot of cool swag with very little room to store a lot of it in our new offices. The crew down in Texas is refusing delivery on any more boxes from us, so we're left to ask you for help.
If you happen to be located in or around the greater Detroit area, stop by 9 East Cross Street, Ypsilanti, Michigan, sometime between 8AM and 6PM this coming Saturday. We'll be having an office sale for some of the equipment and stuff we don't have use for anymore, but we'll also be giving out automobilia to those enthusiasts who swing by.
This is all going to happen on a first come, first served basis, guys. Please, don't email us asking us to mail anything; don't attempt to save an item that you see, and don't expect us to give you the key's to Brandon's Mini, the camera equipment we've got for sale, or anything else that we still need to make a buck on. Car mag's gotta eat, right?
In any event, we look forward to seeing you, and to giving you as many coffee mugs as you're willing to drive away with.