Spy Shots: Wiesmann Coupe Gets New Engine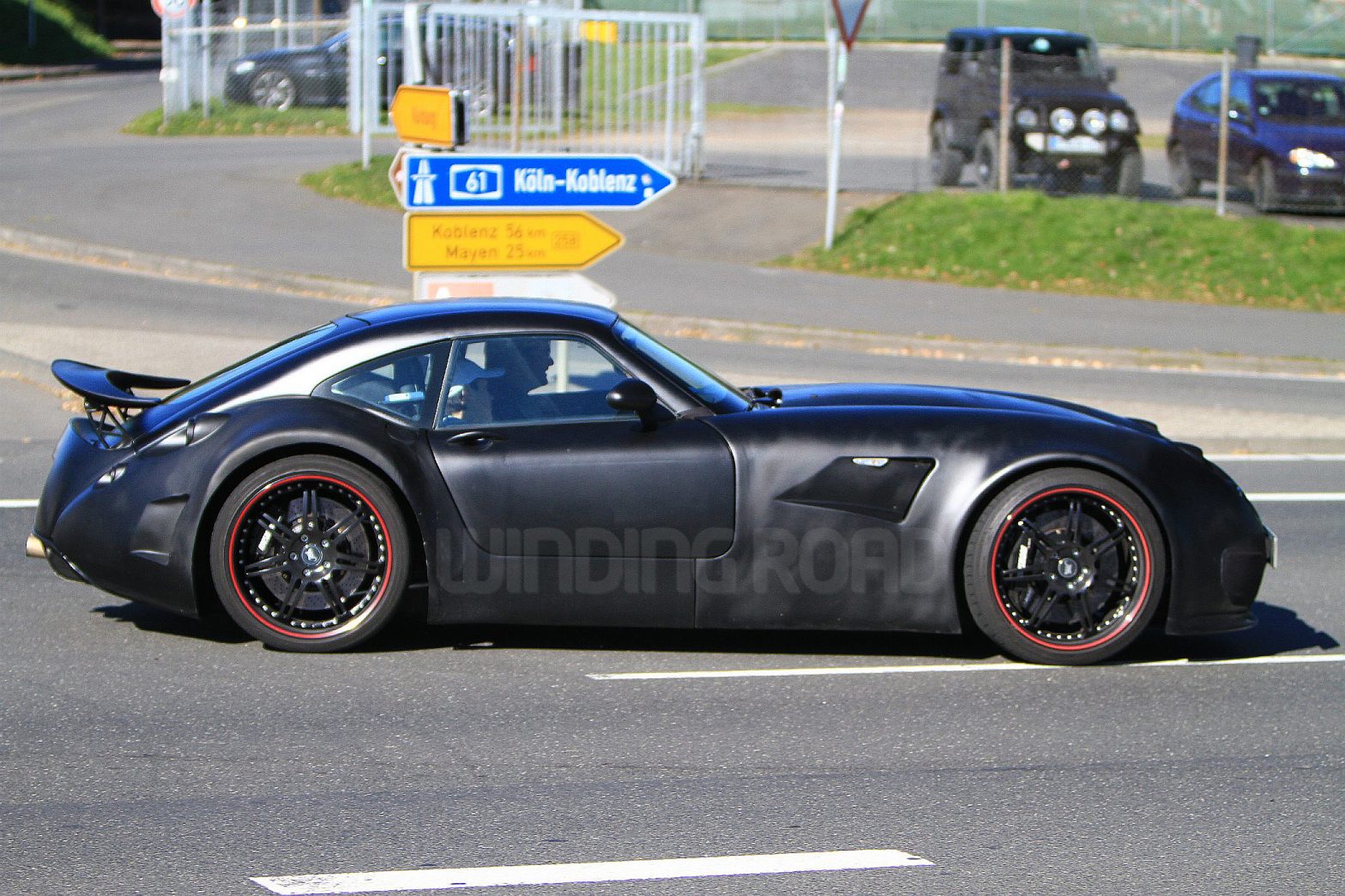 Today, our spy shooter gave us these shots of the new Wiesmann coupe testing out its new ticker. After BMW canned the V-10 engine, the Wiesmann GT MF5 needed a new powerplant if the model were to continue.
The new motor is likely BMW's new biturbocharged 4.4-liter V-8, according to the photographer. In the X5M, that engine makes 555 horsepower. In the lightened Wiesmann, estimated to now weigh around 2855 pounds, the new engine should be a good fit.
Scroll down for the photographer's notes on the new spy shots.

After we fetched you the news back in July that BMW was ceasing production of the M5 and its Formula 1 inspired engine, it left us wondering about the Wiesmann GT MF5.

But fear not the German sportscar manufacturer has turned up today with a prototype to test the BMW V8 Twin Turbo, as used in the X6 and the X5 M powered cars, and of course the upcoming M5/M6 in 2011.

The car was sporting larger wider wheels than its predecessor 325x25x20 on the rear and 285x30x20 on the fronts and was currently fitted with Michelin Pilot Sports.

The manufacturing process hasn't changed from the previous model but we expect it to weigh slightly less than the current model due to the new engine.

Expect a saving of about 100kg making it weigh in at an estimated 1295kg and this should enable the car to exceed 200mph.