Spy Shots: Volkswagen Polo Sedan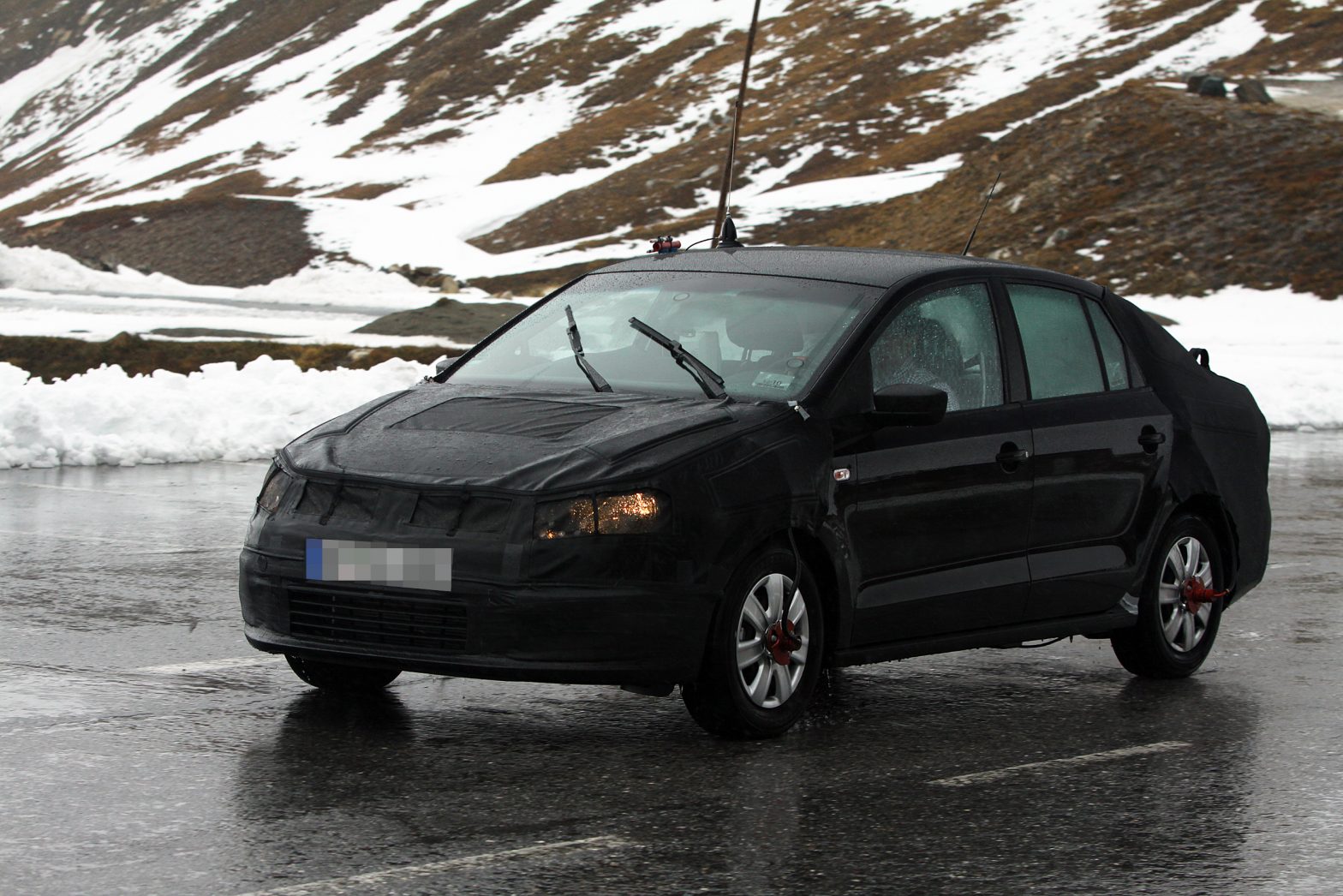 From some wintry part of the world, we have received these spy shots of a four-door version of the Volkswagen Polo. Because of its size and fuel economy, we expect the Polo sedan to appear in the US as part of the 2011 lineup.
It will probably see some more changes before it becomes available, and we'll post any updates or images as its unveiling draws near.
Check out the Polo sedan in the gallery, or scroll down for the photographer's comments.
After the 5-and 3-door versions of the new Volkswagen Polo, it's now time for the Sedan version to hit the roads. Well, at least the test roads since its still some months away before it will be unveiled. The first official entrance is scheduled to the New Delhi Auto Expo in January followed by the first European appearance in Geneva early March.
So far the rumors are talking about that the Polo Sedan will be built in India and that the two biggest markets are expected in Asia and South America, but it's expected to hit both European and US dealerships as well. Some years ago CO2 was something you talked about at the physics class in school but now it seems more important than anything when talking about cars, and that's the reason why we will see the Polo Sedan on both European and US roads. The demand on smaller, safer and fuel efficient cars has grown a lot and that will also help the Polo Sedan to reach success.
And we know that Ford will bring its version of the Fiesta Sedan to the US market, and with the introduction of the Polo family in the US in 2011 we are pretty sure the Sedan version is in the line-up. There might be some smaller exterior changes however.
With a big number of engines and gearbox versions in the hatchback Polo's, we expect to find some of them in the Sedan as well.