Spy Shots: Volkswagen Amarok Single Cab Spotted Uncamouflaged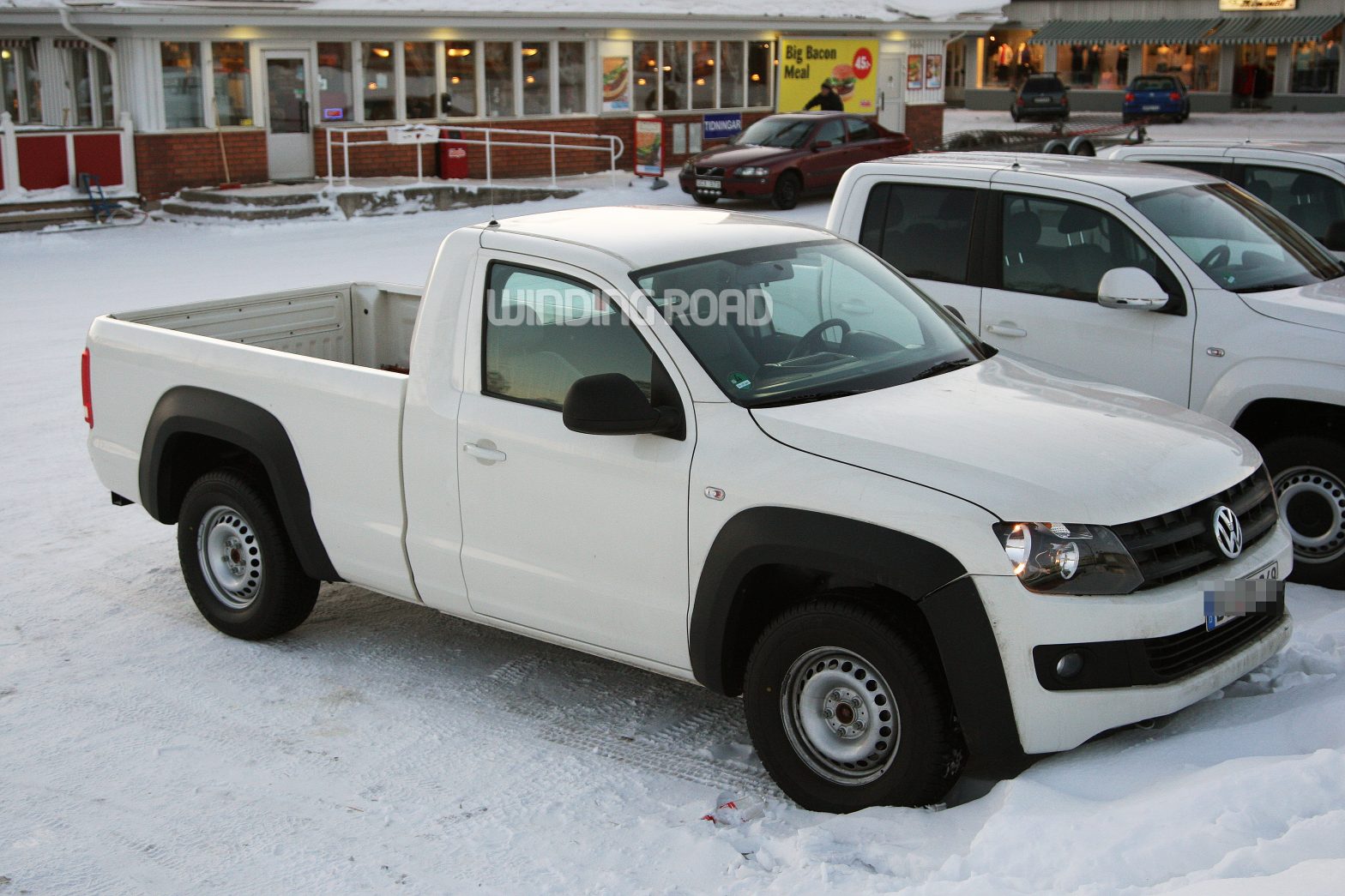 For those of you interested in some of the vehicles we miss out on in the U.S., we have here these spy photos of the single cab Volkswagen Amarok. The VW pickup is shown here with no camouflage.
With the pickup options we already have in the U.S., would you ever consider buying a new Volkswagen pickup, were one available here? We suspect Volkswagen already knows your response.
Check out the Amarok in the gallery, or scroll down for the shooter's comments.
With the Amarok, Volkswagen is joining the pick-up club again and everywhere where it has been shown people are excited. But so far there has only been a crew cab version (dual cab) and that's no option for those who needs a lot of space for their cargo. But that will soon change as these photos show. Not only are they the very first photos of the VW Amarok single cab, but they are also without camouflage.
Engine options are expected to be the same as the crew cab, but since the single cab is more of a work horse there could be some changes in the option list meaning that the Highline version could be missing.