Spy Shots: Toyota Yaris Caught, Old With New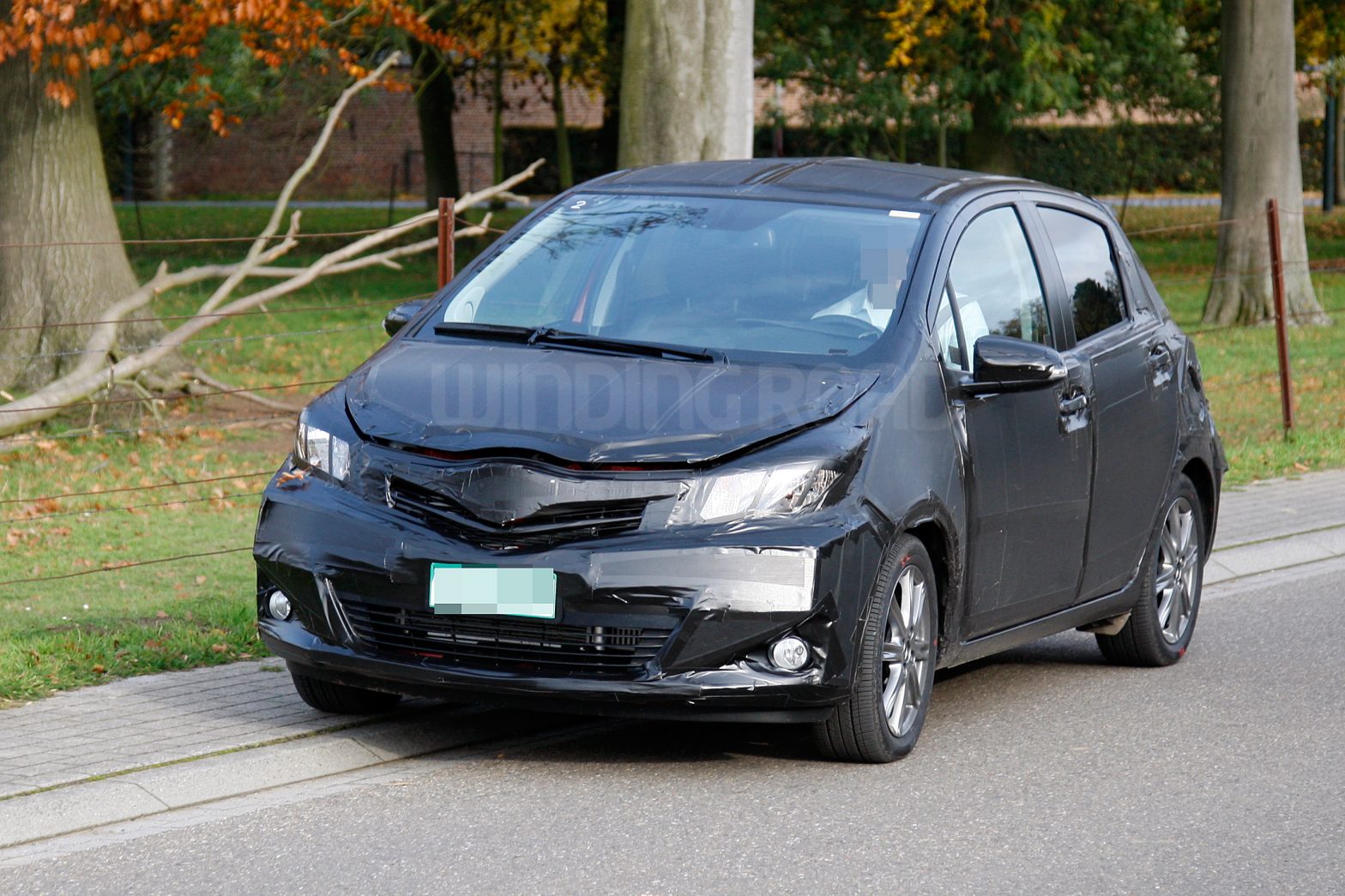 Our spy photographer caught the Toyota Yaris again, this time with the current version for easier visual comparison.
The new model will be a few inches longer, which will give more legroom to the rear-seat passengers. The new model is also lower to the ground, and is sporting a spoiler out back.
Power will likely come from the same engines as before, with the possible addition of new powertrains, including hybrid and electric versions.
Scroll down for more information from the photographer.
Here are the latest spy photos of the upcoming Toyota Yaris and for the first time we also have a direct comparison between the old and the new one. The new one will be about 10 cm longer than the current one and 5 of those cm are placed between the front and rear axle making it roomier for the passengers. As we can see on the photo showing both cars, the new one is also lower and looking much more sporty. This particular prototype also features a rear spoiler seen for the first time.
Engines will probably be taken over from the current version as well as there will be some new ones. There are rumors about hybrid versions as well as fully electric versions which sound like good news for Toyota. The Yaris is sold over almost the whole world so it's a really important model for Toyota when it's due in 2011.