Spy Shots (Sort Of): Volkswagen Race Touareg Tests In Alps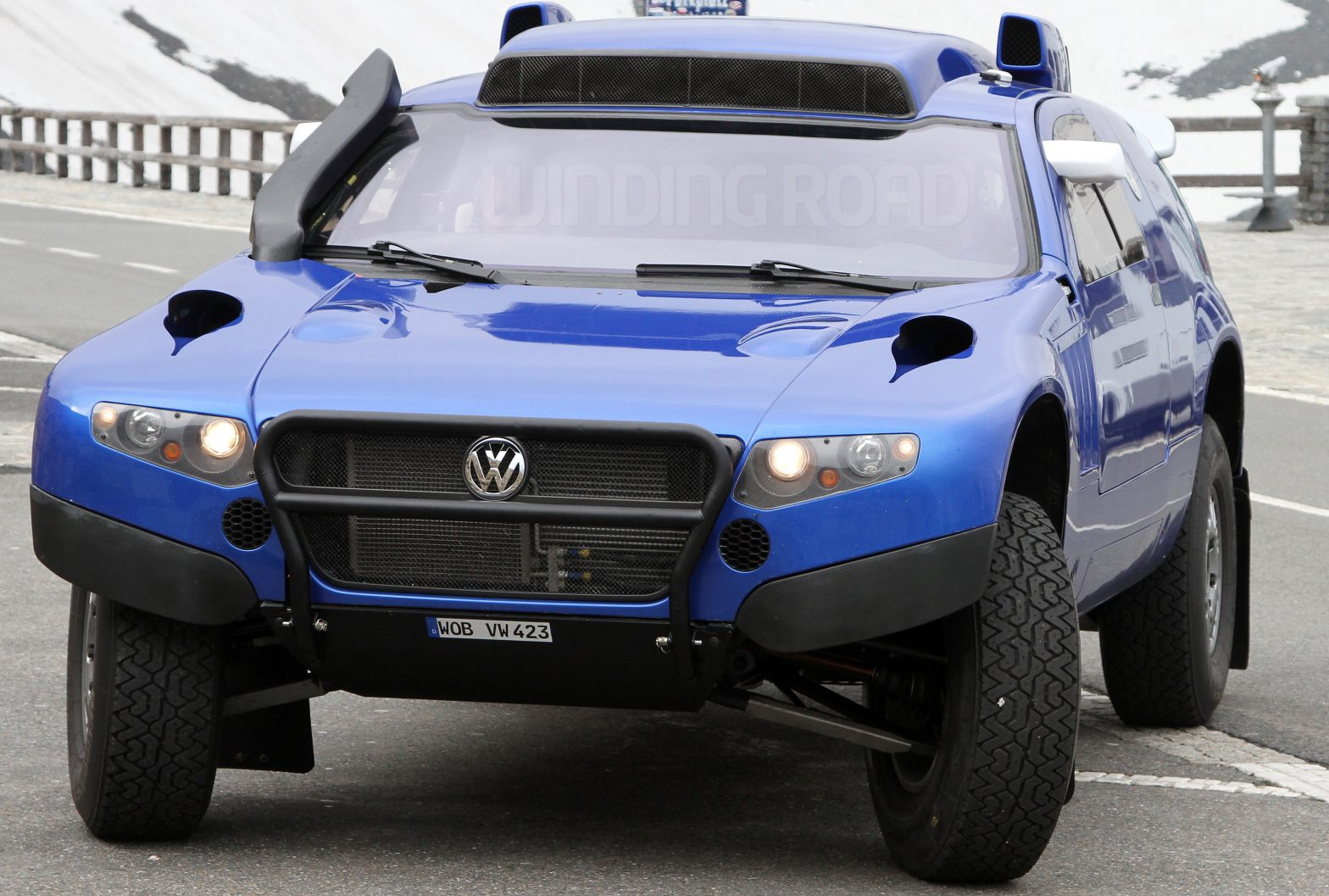 While on the hunt for secret sheet metal in the European Alps, our spy photographer happened upon this Volkswagen Race Touareg 2 taking a break from some tests.
While not really super secret, our shooter was able to take his time and get some really great shots of an impressive vehicle. If it looks familiar, it's because it's the same type of vehicle that runs the Dakar and Baja. We're loving the clean look of this tester without the livery. It looks perfectly at home high up in the mountains.
Scroll down for the photographer's notes.

This is not the average prototype you expect to see, but on a stakeout for some other prototypes this monster showed up. Volkswagen is testing the new race Touareg in the European Mountains and man is that a machine.
This one is not so secret, but enjoy the photos.