Spy Shots: Roding Roadster Looks Odd, Goes Fast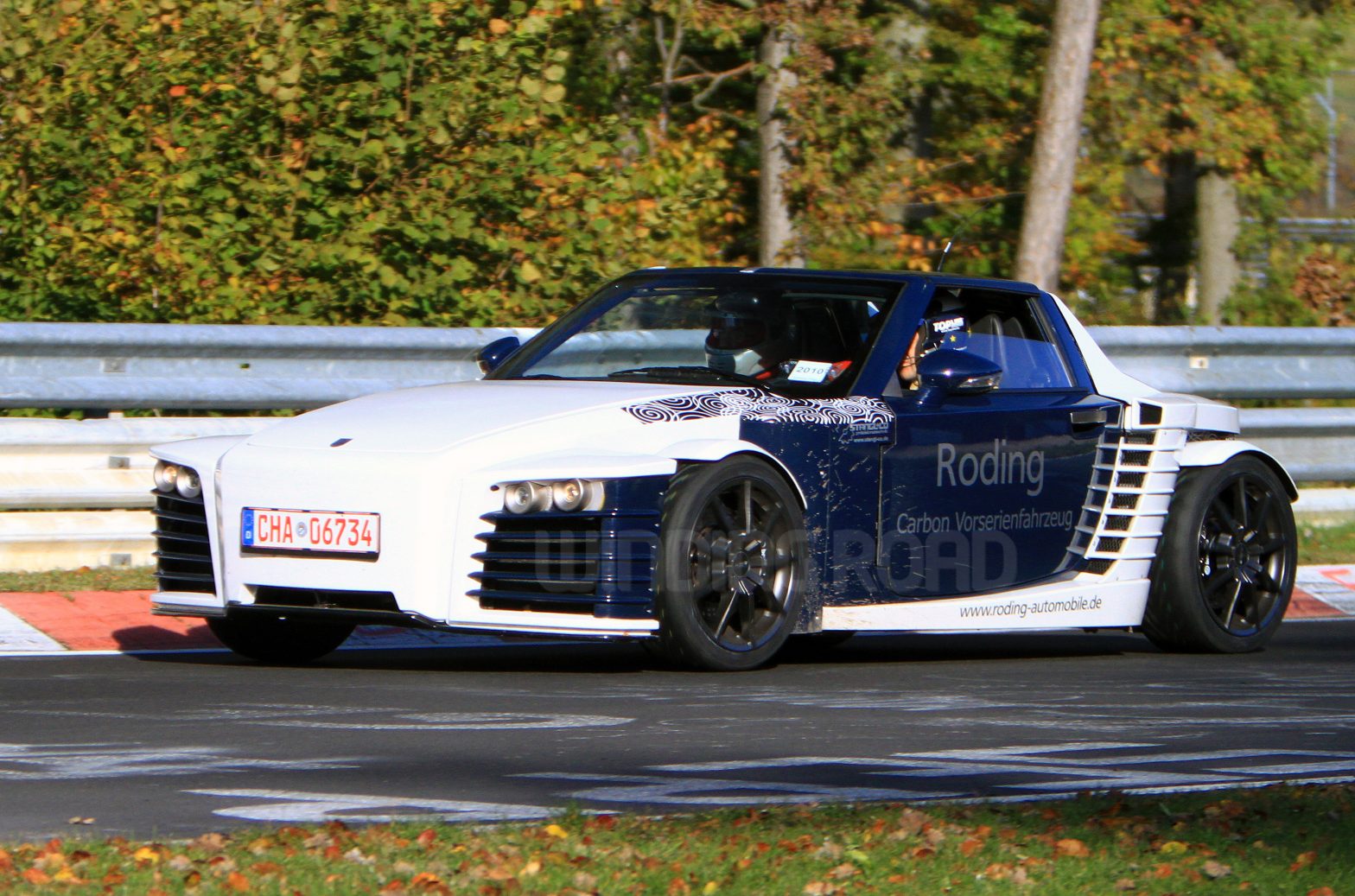 Not every fast car can also be classically pretty.
Our spy photographer sent over these shots, which, though strange to behold, is the minimalist style we like. The Roding Roadster, of which there will only be 23 examples made, is seen here testing on the Nürburgring.
The mid-engined car is light like a Lotus, and its turbo-six makes 300 horsepower. According to Roding, it can pull 1.4 lateral g, and comes with a six-speed manual gearbox. Sounds like our kind of toy.
Scroll down for the shooter's comments.
This must be the ugliest mule we have ever seen showing up at industry testing at the Nürburgring, but…hmmm…this is no mule, this is the car. Its actual looks!! This car, well sort of, looks like it was built with LEGO by my two year old son, but apparently this thing is fast. VERY fast actually.
According to the guys behind the project this thing is as quick as a Porsche Turbo, a Mercedes AMG SLS and an Audi R8 V10. The just 950 kg light Roding Roadster 23 will be powered by a six-cylinder turbo engine delivering more than 300 horsepower which is mounted in the middle and connected to a six-speed manual gearbox. The body is made completely by carbon fiber and the production is limited to just 23 cars.
So if you got lots of money, no taste, and want a road legal racecar, this is the thing for you.